Shanghai International Resort to turn zone into 'tourism city'
By He Wei in Shanghai | chinadaily.com.cn | Updated: 2021-04-27 14:29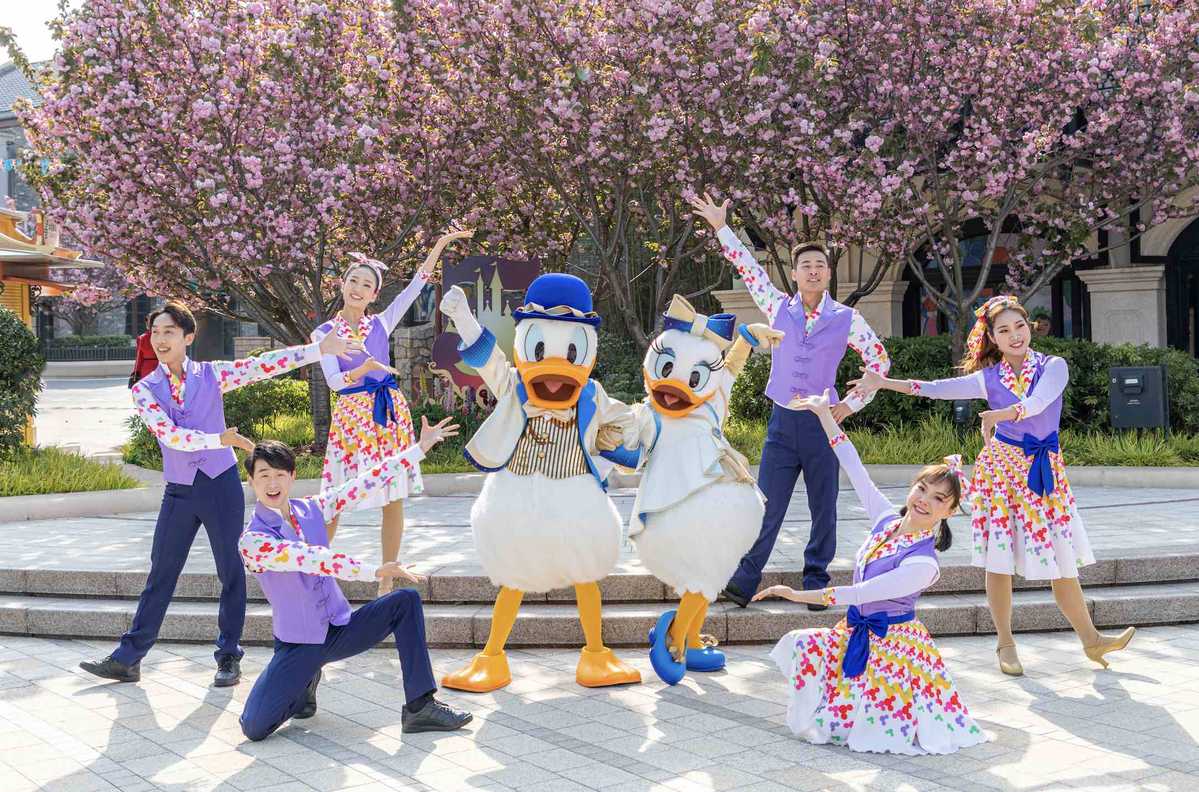 Shanghai International Resort, which is home to the iconic Shanghai Disney Resort, is looking to build the zone into a "tourism city" by 2035 as it celebrated its fifth anniversary on Monday.
The travel-leisure complex aims to become a low-carbon, intelligent tourism landmark in Shanghai rich in cultural activities by 2025, according to executives.
Since operational in April 2016, the resort has received over 83 million visitors, raking in over 40 billion yuan worth of tourism-related revenue, generating 2.6 billion yuan's tax income, and creating 15,000 jobs, said Yao Jianfeng, vice-chairman of the resort's administrative committee.
Despite the heavy blow of the COVID-19 pandemic, the zone itself has demonstrated China's economic resilience: In 2020 it received 14.09 million visitors, representing 80 percent of the 2019 level, and brought in 7 billion yuan tourism income, which was 70 percent that of the previous year.
Among them, mid- to high-end shopping bounced back on a strong footing. Shanghai Village, a member of luxury shopping compound Bicester Village Shopping Collection, saw sales jump 184 percent during this year's Spring Festival compared with 2019, and footprint to stores advanced 70 percent in the same period.
Yao said a total of 150 activities are planned for the year, including introducing a Japanese-style hot spring facility, a themed movie festival week, and jazz music festival.
The introduction of resort hotels, sports facilities and duty-free shops are in the pipeline, he added.
A highlight would be Shanghai Disney Resort's participation in the Tenth China Flower Expo at Dongping National Forest Park on Shanghai's Chongming island from May 21 to July 2.
The 710 square meter "Dream Garden," located in the International and Enterprises pavilion of the China Flower Expo, will feature elements highlighting both Shanghai Disney Resort and other major areas of the Shanghai International Resort Zone.
Upon entering the "Dream Garden," guests will be greeted by a stunning 13 meter tall version of Shanghai Disneyland's Enchanted Storybook Castle, the dramatic landmark situated at the heart of Shanghai Disneyland.
The design aims to blend Disney and resort-zone elements with traditional Chinese culture, said Andrew Bolstein, senior vice-president of operations at Shanghai Disney Resort.