Xi sends condolences to Israel after deadly stampede
China Daily | Updated: 2021-05-03 07:00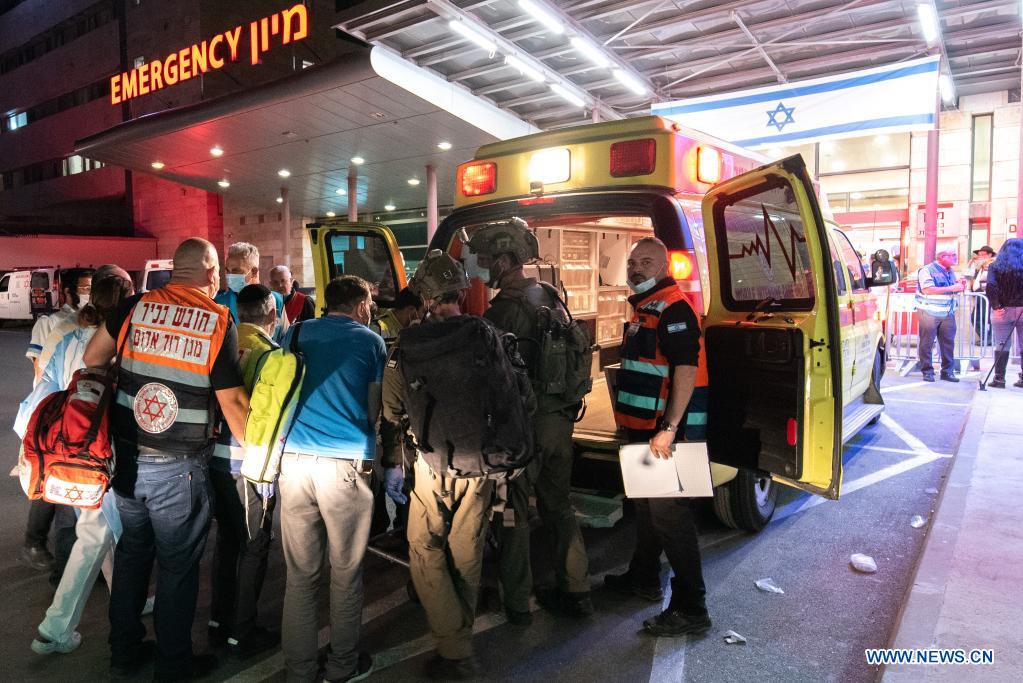 President Xi Jinping sent a message of condolences on Saturday to Israeli President Reuven Rivlin following a deadly stampede in the Middle East nation.
On behalf of the Chinese government and people, Xi expressed his deep condolences to the victims and extended sincere sympathies to the bereaved families and the injured.
On Sunday, Israel observed a day of mourning for the 45 people crushed to death at a Jewish religious festival, with flags lowered to half-staff and questions raised about accountability for one of the country's worst civilian disasters. At least 150 people were injured in the stampede on Thursday night.
The Magen David Adom rescue agency said on Saturday that more than 2,200 people, including Prime Minister Benjamin Netanyahu, had donated blood for the 120 injured.
In accordance with Jewish tradition, funerals were held with as little delay as possible. More than 20 of the victims of the disaster on Mount Meron were buried overnight after official identification was completed.
The victims died when an overnight annual pilgrimage by large crowds of ultraorthodox faithful to the tomb of a second-century Jewish mystic, Rabbi Shimon Bar Yochai, in northern Israel ended in the stampede.
The country's health ministry said five children, aged from nine to 14, are among the victims.
In Tel Aviv's Habima Square on Saturday evening, people lit candles at a small vigil to honor the victims.
"Once we have finished identifying and burying our dead, I will stand before the cameras and take responsibility" for the events, Public Security Minister Amir Ohana said on Saturday.
Israeli media outlets estimated that nearly 100,000 people attended the event, numbers that underscored a relaxing of coronavirus restrictions in a country that had sped ahead of others in its vaccination rollout.
Israel has fully vaccinated more than half of its 9.3 million population against COVID-19, but restrictions remain on large public gatherings.
Netanyahu promised an investigation. His mandate to form a new government, after an inconclusive March 23 election, expires on Wednesday, but public calls to determine responsibility for the tragedy seemed certain to hound any incoming administration.
The United States embassy said US citizens were among the dead and injured, but did not immediately name them. Two Canadians were killed in the disaster, Canadian Prime Minister Justin Trudeau said on Friday.
Condolences also poured in from other foreign leaders, including US President Joe Biden and Palestinian President Mahmoud Abbas.
Xinhua and other agencies contributed to this story.