Bill and Melinda Gates announce divorce
By AI HEPING in New York | chinadaily.com.cn | Updated: 2021-05-04 06:39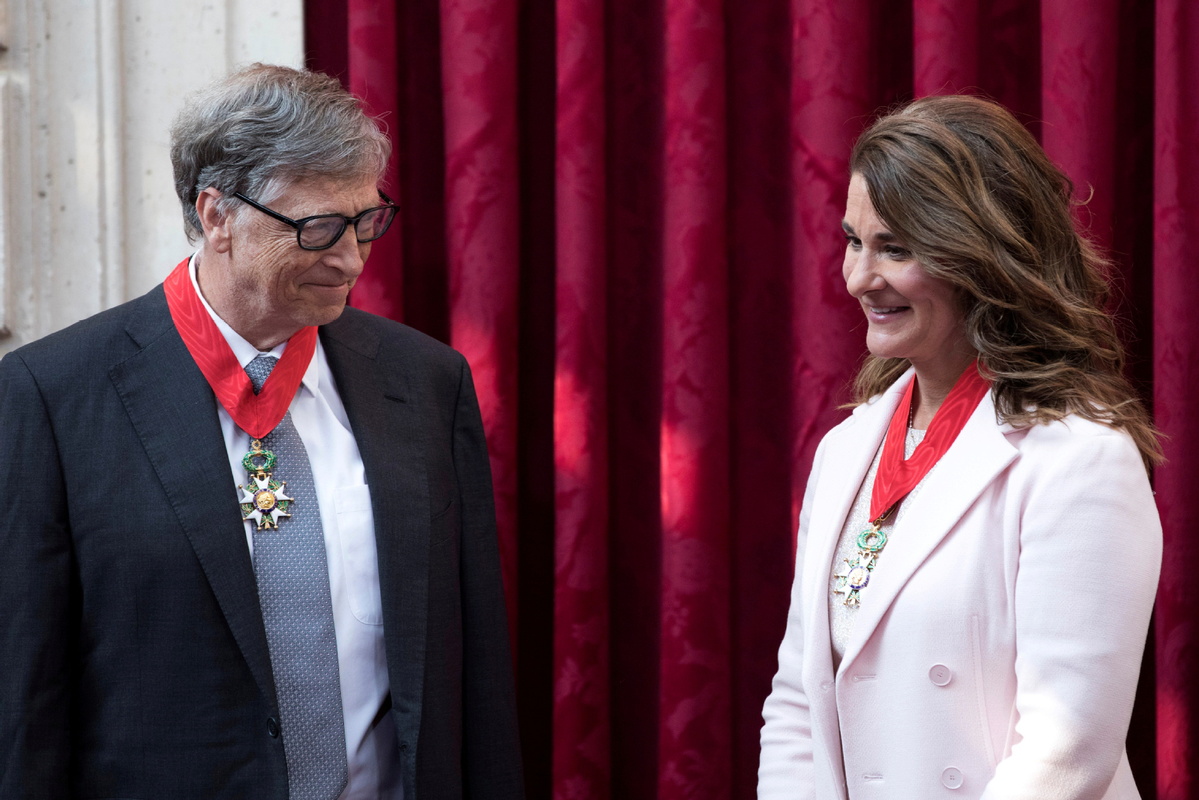 Their stunning announcement follows the recent divorce of Jeff Bezos, the Amazon founder, and his longtime wife, MacKenzie Scott.
The 65-year-old Gates, Microsoft's co-founder, still owns roughly 1.3 percent of Microsoft shares, according to Bloomberg. He is the fourth wealthiest person in the world, according to Forbes, and is worth $124 billion.
Melinda Gates, 56, has become an outspoken advocate on global health and equality for women.
The statement said that they will continue to work together at the Bill and Melinda Gates Foundation, which they founded in 2000 and has an endowment of $50 billion.