Pandemic pushes frontline workers to brink
Share - WeChat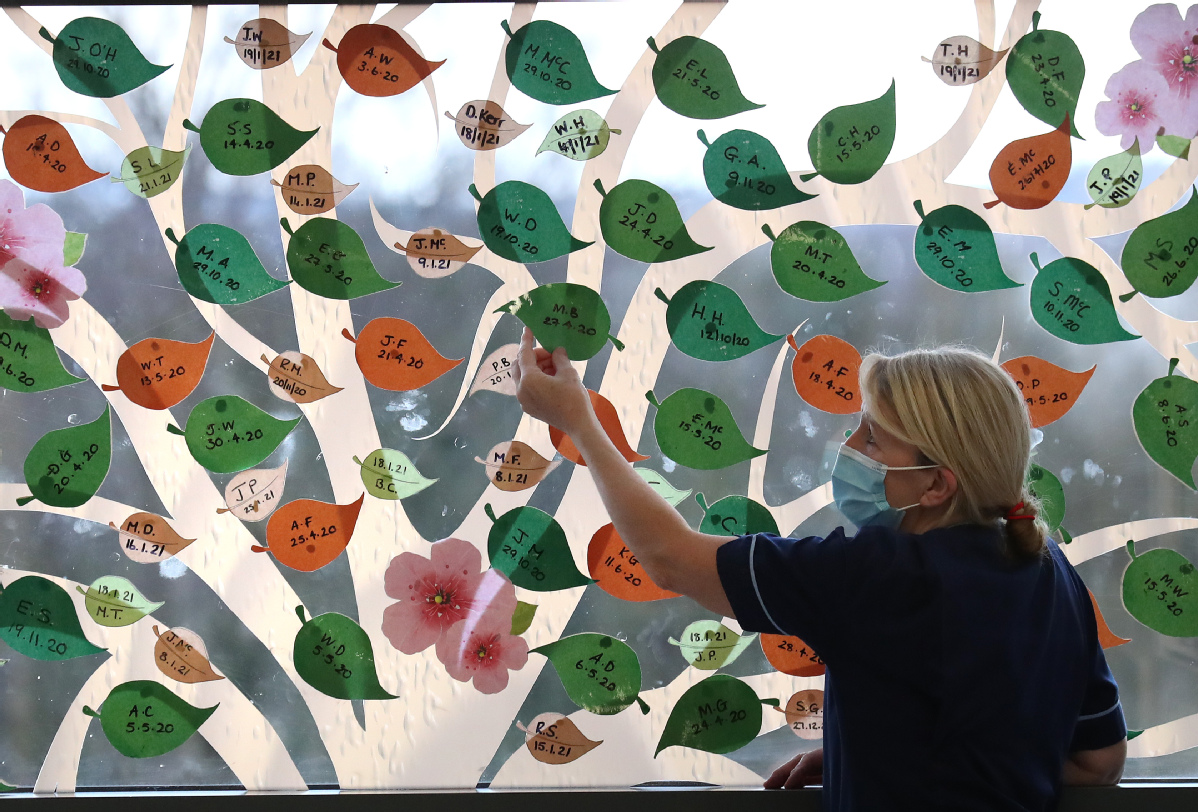 Medical professionals continue to battle exhaustive mental pressure even after normal hours
As the United Kingdom grappled with the COVID-19 pandemic, Anne realized she was at her breaking point during one of her work shifts.
The pandemic has taken a toll on the 24-year-old nurse. Like many National Health Service frontline workers battling the crisis, the pressure has affected them physically and mentally. Due to the sensitivity of the matter, Anne has requested that her real name and workplace be kept confidential.
Anne had been working at the intensive care unit of a busy hospital in the east of London for more than a year when the first wave of the pandemic hit. Wards were transformed into ICUs to cater to COVID-19 patients. Some rooms that usually accommodate four patients each now have to provide for six.
Like many hospitals across the world, the crisis far exceeded the current capacities of hospitals and ICUs.
"You'd enter the room and they would all be prone, sedated and paralyzed on maximum respiratory support, renal replacement therapy. Some requiring up to 12 continuous IV infusions. Video calls with family on iPads were propped up against their beds," she said. "We were all running on adrenaline when the first wave hit. This obviously didn't last forever."
The increased workloads for NHS frontline workers have been relentless and caring for patients under extremely difficult circumstances is not ideal either.
By December, Anne described the situation as "hell on earth".
ICU patients require highly trained nurses to care for them, and usually receive one-to-one care.
But as more and more patients continue to be admitted to hospital, Anne said they were treating three to four patients at the same time.
She said they were not able to deliver the level of care they used to give or should be giving.
"This means missing out on vital information for one of your rapidly deteriorating patients while you run blood gas for another... We could no longer do 4-hourly rolls or daily bed baths ... let alone oral care," she said. Hourly rolls refer to repositioning of a patient so that they do not get bed sores. "You were just putting out fires wherever you looked and trying to keep everyone alive."