Competition brewing up in China's RTD coffee market
By WANG ZHUOQIONG | China Daily | Updated: 2021-05-04 12:28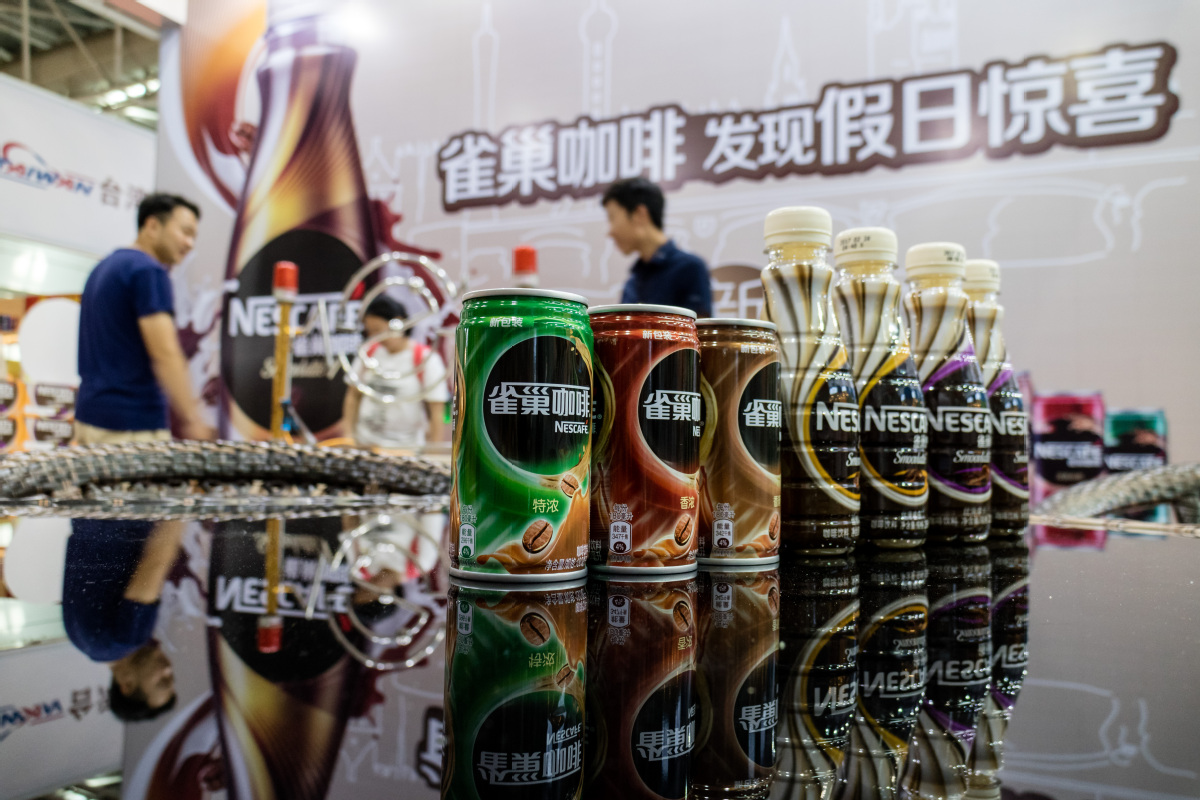 Established brands ramping up efforts to win customers in the country with more healthy and trendy beverages as demand surges
Competition is becoming intense in the ready-to-drink coffee segment with a flurry of brands coming up with high-end and locally-adapted flavors to win more consumers in the Chinese market.
Leading the pack is Costa Coffee, a part of United States-based soft drinks giant Coca-Cola Co, which launched a ready-to-drink cold-brew coffee earlier this month.
The new range, which is available in e-commerce platforms and offline retail outlets across the country, is designed to "restore the quality and taste of cold-brew coffee brewed at brick-and-mortar stores" despite being in bottles, according to the company.
Available in cold-brew latte and Americano coffee flavors, the products come with variants such as low-sugar, low fat, sugar free and fat-free. The brand is now looking to cash in on the growing demand for healthy food products among urban consumers in China.
Costa officials said the company decided to launch the new range after its first batch of RTD coffee products, launched last year, received good market response. The products have been brewed keeping in mind the taste preferences of Chinese consumers aged between 18 and 35, the company said.
Company officials said that being a part of the Coca-Cola family has given Costa Coffee a natural access to Coca-Cola's massive retail distribution channels. Till date, Costa Coffee's RTD products are available in more than 150,000 retail locations including supermarkets and convenience stores in the country.
"Chinese consumers have high expectations on innovations in the coffee sector. We believe that local innovation is a major driving force for the sector's growth," said a senior official of Costa Coffee China, who did not want to be named.
Local innovation has also been the main driver for leading coffee brand Nescafe, owned by Swiss food giant Nestle SA, in China.
In March, Nestle's Nescafe launched a new RTD coffee product Sakura Souffle SmoovLatte in the Chinese market.
Last spring, it launched Sakura Plum Latte RTD and it quickly gained traction with Chinese consumers, said Nestle officials.
This year, Nescafe's new coffee beverage has been upgraded further in terms of taste innovation, combining the freshness of sakura with the dessert flavor of soufflé and bringing multi-sensorial tasting experiences.
The flower-flavored drinks, tailored for Chinese consumers, is one of the first products developed and launched at Nestle's product innovation center in Laixi, near Qingdao of Shandong province in East China. The center has focused on beverages and dairy products and works closely with Nestle's three product innovation centers in the US, Switzerland and Singapore.
In recent years, Nescafe has entered a "blowout" innovation stage focused on the Chinese market, aiming to fulfill the individual needs of various consumers with varied tastes and enriching the daily lives of consumers.
Since entering the Chinese market in the 1980s, the coffee brand has gradually cultivated the habit of drinking coffee among Chinese people.
Adrian Ho, senior vice-president of the coffee business unit for Nestle in China, said: "We believe that high-quality food and beverages have the power to improve people's quality of living and support sustainable lifestyles.
"During the pandemic, we have continued to provide trustworthy food, beverages and health solutions for people all over the world."
Innovative measures have also been adopted for marketing the new sakura flavored RTD coffee.
To provide an upgraded consumer experience, the bottled coffee beverage has cooperated with Tatsuro Kiuchi, a renowned Japanese artist.
Besides designing the product appearance and creating a sakura series of limited edition accessories to creating sakura season interior designs featured in subways as well as Lawson and FamilyMart outlets in Wuhan, capital of Hubei province, where sakura is one of the signature travel attractions, Tatsuo Kiuchi has made efforts to bring the immersive atmosphere of spring sakura blossoms to life for consumers, said Nestle.