On-premise outlets banking on social networking to expand presence, sales
By WANG ZHUOQIONG | China Daily | Updated: 2021-05-04 12:28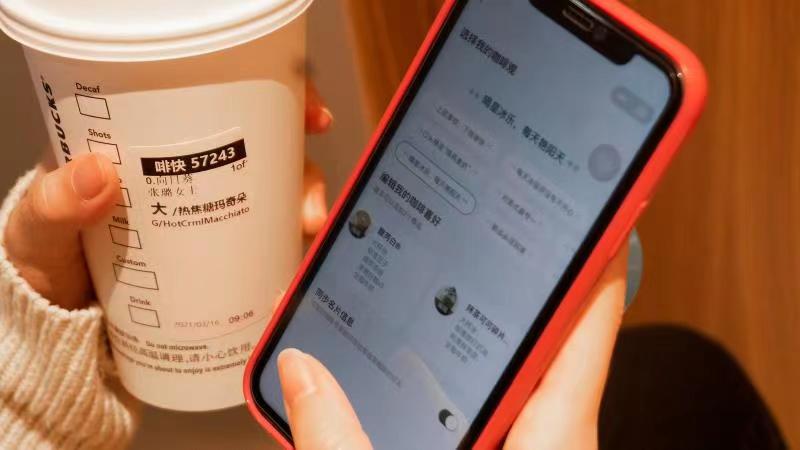 McCafe, the in-house coffee service of US fast-food chain McDonald's, has developed a new series of coffee products that have more concentrated coffee extracts in each cup.
The company said it would invest 2.5 billion yuan ($152.1 million) over the next three years to accelerate expansion in the Chinese mainland market by adding new shops, boosting deliveries and diversifying snack offerings.
The global brand is planning to have more than 4,000 McCafes across the country by 2023. Till date, the company has more than 1,600 stores. Nearly 85 percent of these stores are located in first and second-tier cities, with plans to reach out to more lower tier cities by 2023.
Costa Coffee, which has been acquired by the Coca-Cola Co, has vowed to continue to expand its store business and add more vending machines, Costa Express, to cover office spaces for multinational corporations and domestic chain groups in China and meet daily needs from consumers this year.
Luckin Coffee, the troubled Chinese coffee shop chain, secured a $260 million investment from existing shareholders Centurium Capital and Joy Capital in April. The company went public on the Nasdaq less than two years ago at a $4.3 billion valuation, but was later delisted because of accounting issues.
According to the on-premise coffee consumption report released by Mintel, total sales of the on-premise coffee market reached 35.8 billion yuan last year in China, with a negative growth rate of 15.9 percent. The loss was mainly on account of the COVID-19 pandemic, which halted consumers' need for freshly-made coffee and offered alternative solutions such as RTD and instant coffee.
However, the market is anticipated to rebound steadily, with an annual growth rate of 11 percent till 2025. The future growth will be stimulated by leading players' commitment to exploring the possibility of fast pick-up coffee and penetrating more on-the-go consumption occasions.