US fuel pipeline attack sounds security alarm
By ZHENG XIN | CHINA DAILY | Updated: 2021-05-14 07:22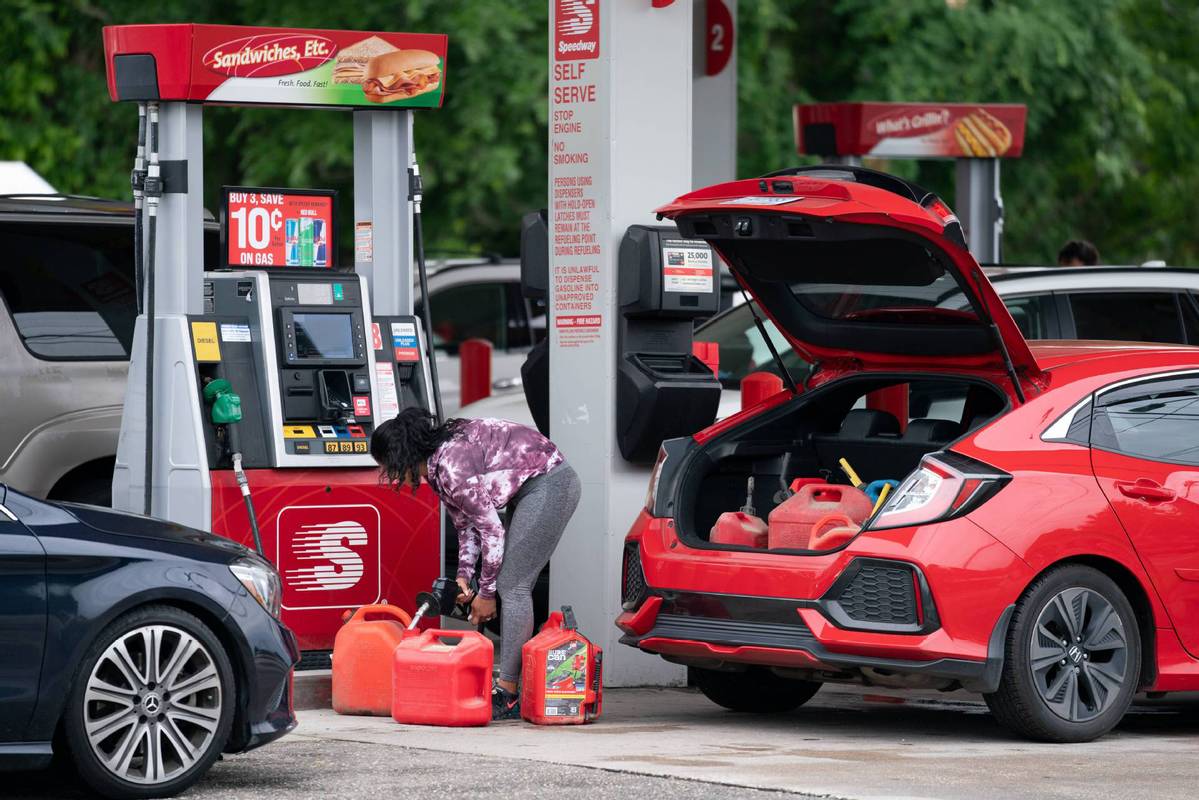 China should further strengthen its pipeline security and draw a lesson from the recent cyberattack on the biggest US fuel pipeline, which forced a halt to pipeline operations for days and triggered fuel shortages and panic buying in the southeastern United States, analysts said.
The shutdown in the US sounds an alarm for China's pipeline operators over the network security of the energy infrastructure, especially since pipeline companies are embracing digital technology in pipeline operations more than ever, said Han Wenke, director of the Energy Research Institute at the National Development and Reform Commission.
Pipeline operators at home and abroad are taking steps to leverage the power of digital tools to improve safety, reliability and efficiency. However, because they are increasingly relying on connected devices to improve efficiency, and more elements are reliant on connectivity, the government should continuously enhance legislation and regulation to ensure the safety of fuel pipelines and come up with a coping mechanism to bring the full system back online effectively and efficiently under such a scenario, he said.
Experts have long been concerned about major national infrastructure being hacked. According to Han, while China has a network environment that is safer than many, the government and pipeline companies should further enhance network construction and digital supervision to ensure energy security.
The government should also come up with a series of defensive measures to cope with similar emergencies, he said.
Even while Colonial Pipeline, the largest US fuel pipeline network, announced plans late on Wednesday to reopen after being shut down since Friday, the company said it would take several days to fix supply problems. The ransomware attack halted deliveries of 2.5 million barrels per day of shipments of gasoline, diesel and jet fuel.
The attack was considered one of the most significant attacks on critical national infrastructure in history, as the pipeline transports almost half of the US East Coast's fuel supplies, and prices at the pump are expected to rise if shortages persist.
The type of modern operation Colonial Pipeline runs is digital, with pressure sensors, thermostats, valves and pumps used to monitor and control the flow of diesel, petrol and jet fuel across hundreds of miles of pipes.
According to Li Ziyue, an analyst with Bloomberg NEF, the pipeline disruption shows how a cyberattack can undermine the US fuel supply system and the critical role of cybersecurity in the wake of growing hacker attacks on energy infrastructure.
Strengthen cybersecurity
China should also be vigilant and strengthen cybersecurity, given that pipeline operations are becoming more digitalized, she said.
China founded China Oil & Gas Piping Network Corp, the country's largest energy infrastructure company, in 2019, to promote fair competition in the upper and lower reaches of the market. The company has worked to open up oil and gas pipeline facilities to all eligible users and support connectivity between and equal access among such facilities.
The company, known as Pipe-China, declined to comment on the security of its pipeline operations when reached by China Daily.
The government has been reforming the system for operating oil and gas pipelines. Also, Siemens Energy, the Berlin-based energy technology company, is promoting digital improvements for pipeline systems in China. Its Pipelines 4.0, an integrated plan for the optimization of pipeline networks, has been applied in PipeChina projects.
The 2021 energy guidance from the Chinese central government has emphasized innovation in energy infrastructure construction and digitalization in oil and gas fields and pipeline networks.