Lies about Xinjiang are doomed to infamy
By Syed Ali Nawaz Gilani | China Daily Global | Updated: 2021-05-17 08:47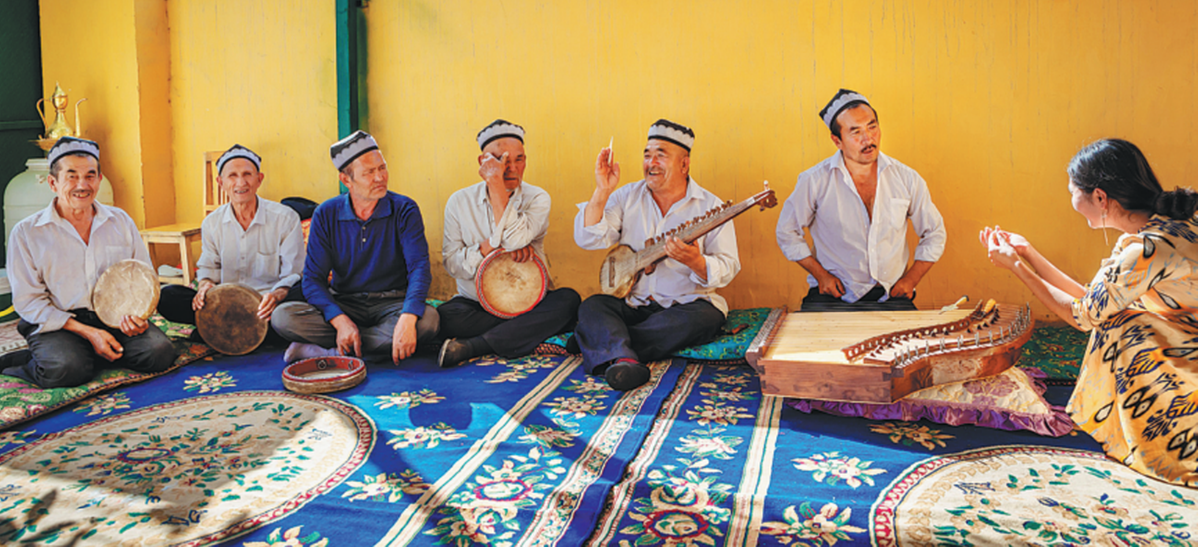 As Western lies and false accusations against China regarding Uygurs in the Xinjiang Uygur autonomous region are gradually excoriated, the iniquitous machinations of some Western powers and their compliant media to contain China's rise and disrupt China-Islamic cooperation are condemned and doomed to disgrace.
Due to their vested interest, the United States and some allies and much of their mainstream media seem keen on ignoring facts and falsely accusing China's poverty and anti-terrorism policies in Xinjiang, trying to drive wedges into the growing social and economic cooperation with the Islamic world.
In recent months, legislative bodies and politicians of the US, the United Kingdom, Australia and Canada suddenly and in a well-orchestrated manner voiced their care for human rights of Muslims in China and rushed to embrace Western media misinformation regarding what they called "genocide", "forced labor" and "concentration camps" in Xinjiang. They even promoted a ban on use of cotton from Xinjiang, the world's fifth-largest cotton base.
Some Western media have lost their morality and objectivity in falsifying and fanning lies. As recounted by the China Watch Institute in its report titled "Things to Know About All the Lies on Xinjiang: How Have They Come About?", anti-China forces in the West have developed a routine for manufacturing and peddling lies and rumors to attack China.
As some Western academic experts and journalists from the US, France, Australia, Sweden and Norway pointed out, the empirical basis for some US think tanks accusing China of "genocide" and other things is surprisingly weak. This is proved by the latest statistics that show Uygur population growth was at least eight times greater than the rate for Han people in Xinjiang from 2010 to 2020.Whoever claims such population growth is "genocide" is either blind or playing evil.
In fact, as the aforementioned academics emphasized, the US interest in the fate of the Uygur people is not motivated by the protection of human rights, but rather by geopolitics, as its anxiety grows seeing China being increasingly welcomed across the world.
The US claims that it cares about the human rights of Muslims, and it has banned several high-ranking Chinese officials in Xinjiang and sheltered deviant Uygur activists, but it is the US that has led to the deaths of more Muslims and induced more misery than any other country in the world.
China, however, has been supporting sustainable development of the Islamic world, mainly via the Belt and Road Initiative, bringing local people investment and real benefits with no empty slogans and stringed conditions.
Chinese efforts are also underway to reduce tension within the Islamic world, and as a gesture of goodwill, State Councilor and Foreign Minister Wang Yi visited six countries in the Middle East in late March, met with some ASEAN officials in April, and hosted talks with his Kazakh, Kyrgyz, Tajik, Turkmen and Uzbek counterparts in mid-May.
The Chinese government has also invited Muslim scholars, rulers and leaders of major religious political parties to observe Xinjiang in person. China has also welcomed Western experts, officials and religious scholars to Xinjiang to see and learn about the truth.
In Xinjiang, all people of about 40 ethnic groups, including Uygurs, Uzbeks and Kazaks, have the right to a better life through work. The Chinese government has gathered the strength of the whole nation to help local Muslims to get education and jobs and make a better life, and it has succeeded in lifting all out of the poverty that bothered them for centuries.
By smearing China with one Uygur issue after another, the US, the UK and Canada are pinning themselves onto a history of infamy. Justice that prevails will make China stronger.
The author is secretary-general of the Pakistan-China Friendship Association in Khyber Pakhtunkhwa province.