Pipeline emerging from dark clouds
By CHEN WEIHUA in Brussels | China Daily | Updated: 2021-05-20 09:37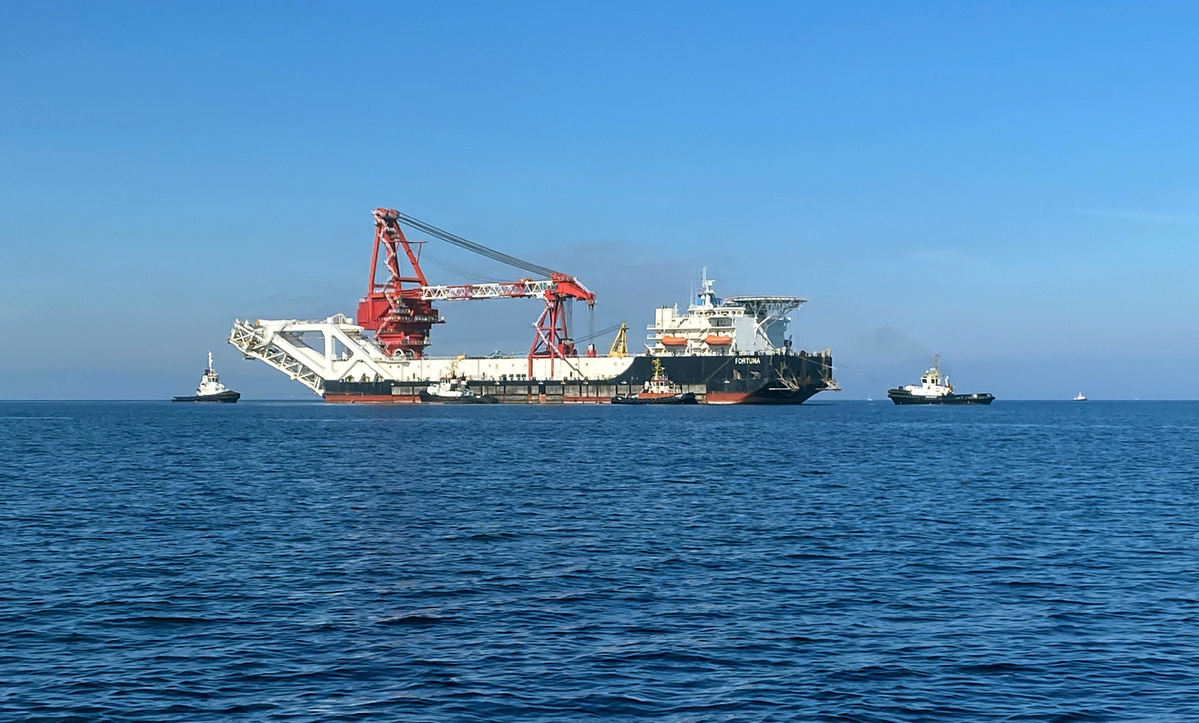 The controversial Nord Stream 2 gas pipeline linking Russia and Germany got a shot in the arm on Tuesday with reports that the US government won't impose sanctions on the company building the project and German authorities dismissing environmental concerns.
Germany's Federal Maritime and Hydrographic Agency in Hamburg granted the permit for the "safe continuation" of works after environmental groups including German Nature and Biodiversity Conservation Union filed lawsuits against the project in January, saying a section of the pipeline would endanger bird species in the area, Euronews reported.
The German agency said it had granted the permit after "careful consideration of all interests". Its statement said the pipeline project would have no significant impact on nature conservation once work resumed.
With the ruling, a 2-kilometer stretch can be laid this month on the seabed in the German exclusive economic zone.
Also on Tuesday, US news website Axios reported that US President Joe Biden's administration will waive sanctions on the corporate entity and CEO overseeing the construction of Nord Stream 2, which the US has opposed for years.
The unnamed sources said that the State Department will waive the application of the sanctions, citing US national interests.
The US Congress passed legislation in 2019, expanded in 2020, that require sanctions against Nord Stream 2. But the Biden administration can waive the sanctions on national security grounds.
An unnamed source familiar with the process, quoted by CNN, said the Biden administration decided that stopping the pipeline was not worth blowing up the relationship with Germany given the many national security issues that the two countries work on together.
"Biden apparently thinks the relationship with Germany is more important than stopping Nord Stream 2," Mathieu von Rohr, head of the foreign desk of German publication Der Spiegel, said in a tweet on Tuesday that echoed this view.
While waiving the sanctions over the company in charge of the project, Nord Stream 2 AG, a wholly owned subsidiary of Russian gas giant Gazprom, the Biden administration will still sanction some of the smaller companies involved in the project, including some Russian firms and ships which have been helping in the construction of the pipeline, media reported.