The red land of yellow earth
By Erik Nilsson | China Daily | Updated: 2021-05-25 09:04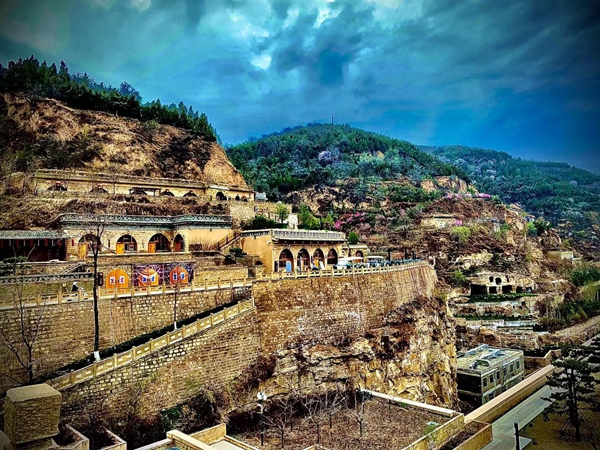 Yan'an Qiaoergou Revolutionary Site
The Yan'an Qiaoergou Revolutionary Site hosted the sixth CPC Central Committee's sixth plenary in 1938.
The session summarized the 17 years since the Party's founding and charted the future of the fight against Japanese invaders and the civil war (1946-49).
Mao Zedong told the CPC's seventh National Congress in 1945: "There were two important and crucial meetings in the history of the Communist Party of China. One was the Zunyi conference in January 1935. The other was the sixth plenary session of the Central Committee in 1938 … (which) was the one that decided the fate of China."
The site contains 52 cave dwellings, 16 tiled houses, a Gothic-style Catholic church and the Luxun Academy of Arts Square.
Yan'an Press Memorial Hall
Downtown Yan'an's Qingliang Mountain accommodated many press and publishing groups in the 1930s and '40s, including the Party Newspaper Committee, Xinhua News Agency, Liberation Daily, Yan'an Xinhua Radio Station, the Central Printing House and Xinhua Bookstore.
The 3,000-square-meter attraction includes 1,580 square meters of exhibitions that display over 180 artifacts and more than 400 historical photographs, documents and diagrams. The museum's cave-house architecture nods to how the Party's journalism developed in these grottoes in Yan'an.
Yan'an Revolutionary Memorial Hall
The Yan'an Revolutionary Memorial Hall was established as one of the earliest of its kind in 1950.
Its massive collection includes more than 35,000 relics, 10,000 photos, 13,000 books and 100 volumes of published research.
The steps leading to the site are divided into three sections that symbolize the agrarian revolution, the War of Resistance Against Japanese Aggression (1931-45) and the civil war.
Its 38,000-square-meter public square hosts a 16-meter-high bronze statue of Mao, among others, including 18 cave homes that house sculptures of CPC members of different backgrounds, reflecting the diversity of people involved in the revolution.
Long March Victory Memorial Hall
The Long March Victory Memorial Hall of the Central Red Army not only hosts the gallery but also a 4.5-square-kilometer area featuring a Long March battlefield, a monument, five public squares and a Red Army command post.
It exhibits photos, statues and relics like guns, uniforms and grass shoes but especially focuses on oil paintings. Perhaps the most famous oil work portrays farmers treating Mao to buckwheat noodles with goat meat upon his arrival in Yan'an.
The attraction hails the Long March's endpoint as a new starting point for the CPC that began in Yan'an, whose legacy has extended throughout time, the country and the world.