Opera fit for a heroine
By Cheng Yuezhu | China Daily | Updated: 2021-05-27 08:59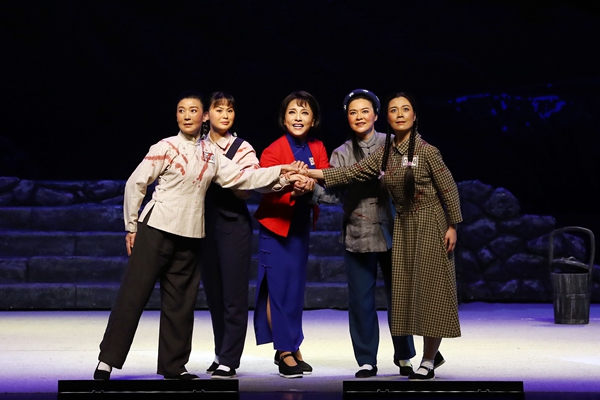 Brave sacrifice of inspirational revolutionary icon told in classic style, Cheng Yuezhu reports.
In celebration of the 100th anniversary of the founding of the Communist Party of China, Chongqing Sichuan Opera Theater's rendition of the classic opera Jiang Jie was performed in Beijing's Tsinghua University on May 6 and 7.
The performance is the only Chongqing production featured in a selection of 140 stage performances from around the country invited to perform in Beijing. It was organized by the Publicity Department of the CPC Central Committee, the Ministry of Culture and Tourism, and the China Federation of Literary and Art Circles.
This production premiered in Chongqing in January 2018, integrating folk Sichuan Opera style prevalent in the region with the patriotic and inspiring story which took place in Chongqing.
Jiang Jie is one of the most well-known figures who sacrificed her life for the revolutionary cause prior to the founding of the People's Republic of China in 1949.
Her real name was Jiang Zhujun and she devoted herself to the work of the CPC. After her husband died in battle, she was betrayed by renegades and captured by the Kuomintang. Refusing to disclose any information, she was executed at the age of 29.
Her story was portrayed in the novel Red Rock written by Luo Guangbin and Yang Yiyan, and in 1964, playwright Yan Su adapted the story into the opera Jiang Jie integrating a wide range of Chinese folk opera styles.
Since then, opera troupes from around the country have produced their own renditions based on Yan Su's script. Since Jiang Jie performed her duties and was executed in Chongqing, the Chongqing Sichuan Opera Theater decided to stage their own production.