Europe demands answers on US spying
By CHEN WEIHUA in Brussels | China Daily | Updated: 2021-06-02 07:37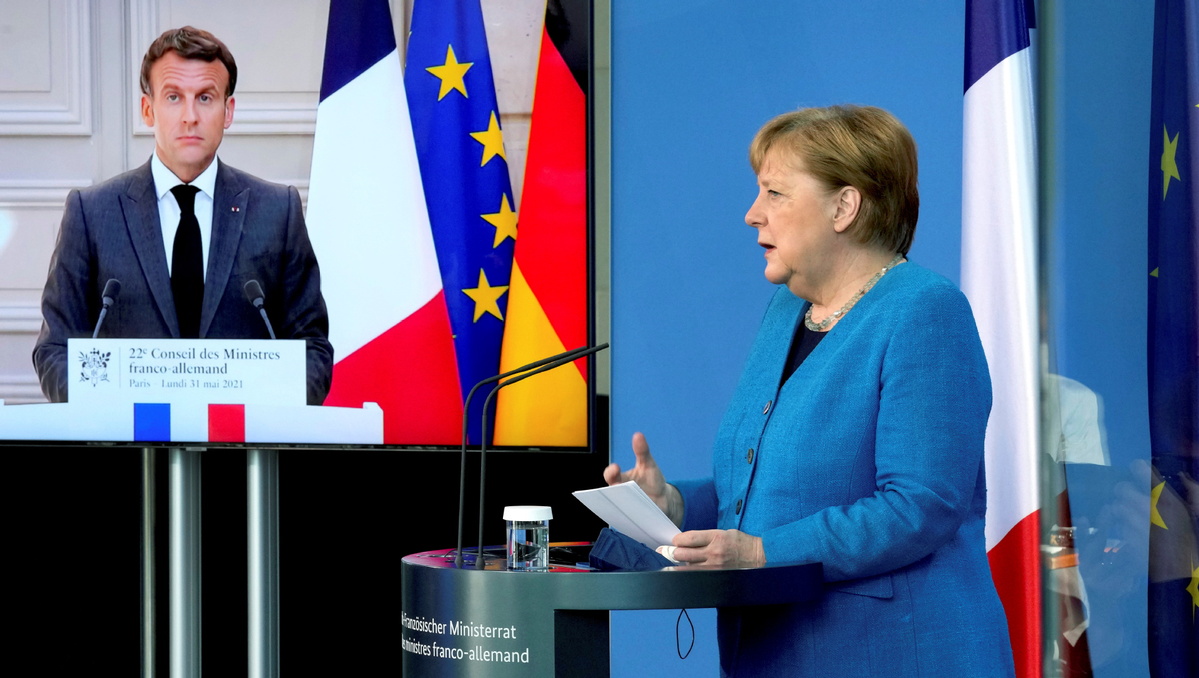 German Chancellor Angela Merkel and French President Emmanuel Macron demanded clarification from the United States and Denmark following reports the US National Security Agency and Danish intelligence services collaborated to spy on European leaders.
Danish public broadcaster Danmarks Radio, or DR, made the revelation on Sunday of spying activities in several European countries following a probe it led with other European news outlets.
"There is no space between us for suspicion, that is why what we are waiting for is clarity. We have asked our Danish and American partners to share all the relevant information," Macron told a joint news conference with Merkel on Monday after a joint French-German cabinet meeting.
He said France is concerned with both past spying practices and current ones.
"If these revelations are correct, I want to say it is not acceptable among allies, very clearly. It is even less acceptable among allies and European partners, so I am attached to having ties between Americans and European that are based on trust," Macron said.
The DR report said the NSA got access to text messages, telephone calls and internet traffic including searches, chats and messaging services of politicians from Germany, Sweden, Norway, France and the Netherlands.
'Reassured' Merkel
Merkel, who was one of the European leaders spied on based on the report, agreed with Macron.
"We have already discussed these things a long time ago in connection with the NSA. Our position in relation to the investigation of the issues at the time has not changed. We rely on trusting relations and what was right then is right now," she said, referring to the 2013 exposure of the NSA scandal by whistleblower Edward Snowden.
"I was reassured by the fact that Denmark, too-the Danish government, the minister of defense-have made it very clear what they think of these things, and in this respect, I see a good basis not only for clearing up the facts but also for really establishing relations based on trust".
Danish Defense Minister Trine Bramsen, who has held the job since 2019, told DR that "systematic eavesdropping of close allies is unacceptable".
Danish lawmaker Karsten Hoenge said on Monday he would question the country's defense and justice ministers in parliament about the case. "The government must explain how come Denmark has been acting as a willing tool for a US intelligence service, and what it will mean for cooperation with Denmark's neighboring countries."
Swedish Defense Minister Peter Hultqvist, who has been in the job since 2014, told the Swedish broadcaster SVT that he "demanded full information".
The US government has not publicly commented on the latest revelation, which took place less than two weeks before Joe Biden embarks on his first European tour as US president.
Agencies contributed to this story.