Migration to test Harris on Latin America trip
China Daily | Updated: 2021-06-08 09:16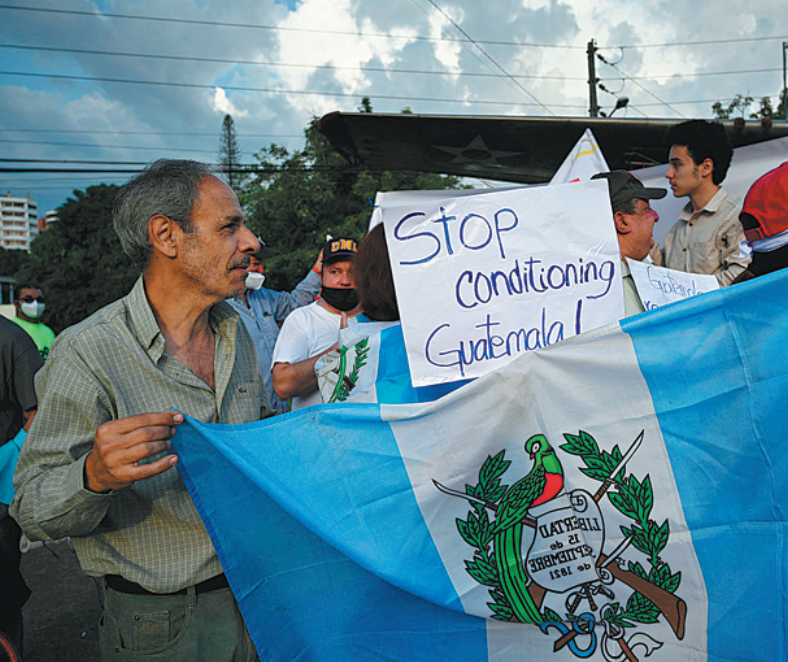 GUATEMALA CITY-With Kamala Harris visiting Guatemala and Mexico on her first foreign trip as US vice-president, the administration of US President Joe Biden was expected to announce new measures to fight smuggling and trafficking on Monday, a senior administration official said.
Harris arrived in Guatemala on Sunday, bringing a message of so-called hope to a region hammered by COVID-19 and which is the source of most of the undocumented migrants seeking entry to the United States.
Her first journey abroad as Biden's deputy is being made with an eye toward tackling the root causes of migration from the region-one of the thorniest issues facing the White House.
Harris was scheduled to meet with Guatemalan President Alejandro Giammattei on Monday before leaving to meet with Mexican President Andres Manuel Lopez Obrador on Tuesday.
Harris earlier said she hopes to have "very frank and honest discussions" with the two leaders about corruption, crime and violence.
While in Latin America, Harris will also have to navigate the politics of immigration. Congressional Republicans have criticized both Biden and Harris for deciding not to visit the border, and contend the administration is ignoring what they say is a crisis there.
Detentions of undocumented travelers along the US-Mexico border, including unaccompanied minors, hit a 15-year high in April. Nearly 180,000 people were intercepted-more than 80 percent of them coming from Mexico or the so-called Northern Triangle of Guatemala, Honduras and El Salvador.
April was the second-busiest month on record for unaccompanied children encountered at the border with Mexico border, following an all-time high in March. The US Border Patrol's total encounters in April were up 3 percent from March, marking the highest level since April 2000.
"We have to give people a sense of hope," Harris has previously said, after Biden tasked her with leading diplomatic efforts on the issue in March.
Donations of coronavirus vaccines by the US to the region are also expected to be up for discussion.
Harris addressed the subject over the phone with Giammattei and Lopez Obrador on Thursday, just before Biden announced the shipment of a first batch of 6 million doses to be distributed in Central America and the Caribbean.
While the vice-president will make announcements concerning new efforts at cooperation and new programs, she is not expected to announce any new aid during her trip, The Associated Press reported.
The vice-president's trip to Central America is part of the Biden administration's promise of a more humane immigration policy. But Harris faces challenges even more complicated than the ones Biden dealt with as Barack Obama's vice-president, when he was charged with handling the same matter.
Agencies via Xinhua