Quotable quotes from 13th Lujiazui Forum 2021
Share - WeChat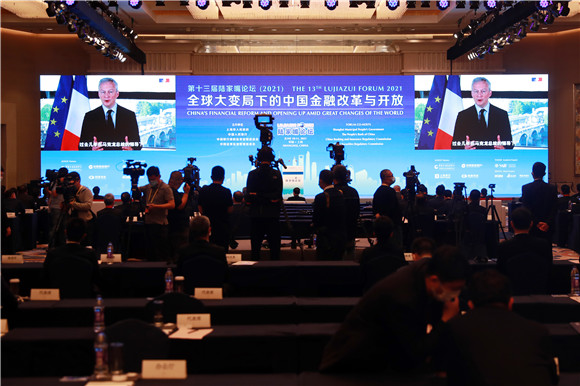 Continuous progress has been made in opening the Chinese financial sector despite the COVID-19 crisis, said Bruno Le Maire, French minister of Economy, Finance and Recovery.
China has made milestones by removing foreign ownership caps in many financial sectors and some of the investment quota for foreign investors.
China's capital market has enormous potential and easing cross-border financial transactions is beneficial to both Chinese and foreign actors.
Lower barriers in the free use of renminbi and a deeper integration of China into global capital markets will foster internationalization of renminbi in the longer run.