Art on the edge
By Zhang Kun | China Daily | Updated: 2021-06-11 08:02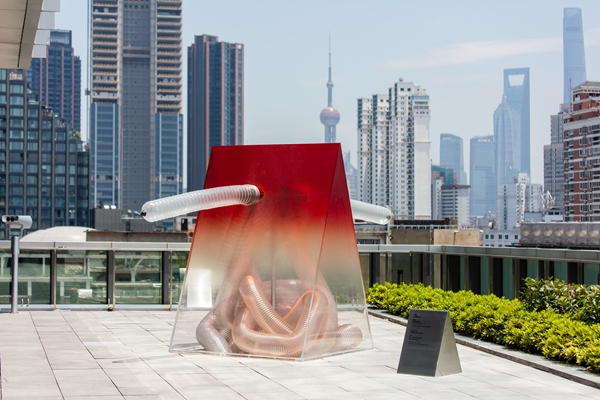 UCCA opens its third China museum in Shanghai, hoping to expand its creative influence, Zhang Kun reports in Shanghai.
The UCCA Edge art museum is the latest contemporary art venue to open in Shanghai on May 22.
Designed by New York architecture firm SO-IL, the 5,500-square-meter, three-story museum along Suzhou Creek is the third space opened by renowned institution Ullens Center for Contemporary Art. The UCCA is one of China's largest museums for contemporary art.
UCCA Edge is currently holding the City on the Edge: Art and Shanghai at the Turn of the Millennium exhibition until July 11.
The exhibition features some of the most important artworks that first made their mark in the city in the 2000s.
Exhibition curator Philip Tinari, who is also director of the UCCA Center for Contemporary Art and CEO of the UCCA Group, hopes the new venue will attract more casual visitors apart from those who actively seek out art experiences.