Gobi town takes root
Share - WeChat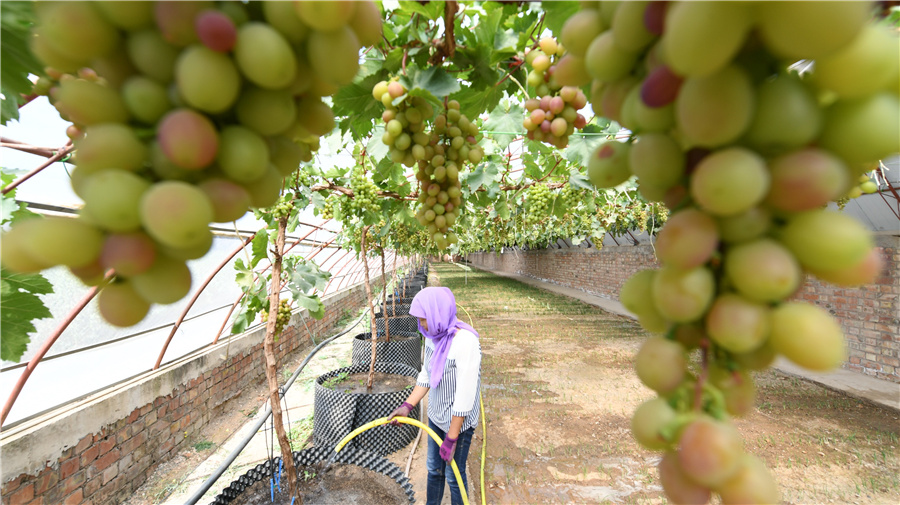 Fans of popular TV series boost tourism in the area by visiting the show's shooting locations.
Along the street of Minning town in the Ningxia Hui autonomous region, Huang Yuqin was busy selling her homemade steamed buns and wild vegetables to tourists during the May Day holiday.
She says crowds of people have been flocking to the town after the television series Minning Town made a stir across the country earlier this year. Now, the street where she runs her business welcomes about 2,000 visitors a day.
"When I first moved here, there was nothing but the Gobi Desert. It was always windy and dusty. Several families lived in big holes dug on the dunes," says the 72-year-old. "There was not even one place to escape sandstorms."
Over the last two decades, drastic changes took place in the town with the central government's policies. Fujian province, a relatively developed coastal region which is more than 2,000 kilometers away, gave full support for funds, investment, job opportunities and human resources to Minning town to improve the harsh living environment and reduce poverty.