Dragon Boat Festival keeps the beast at bay
Share - WeChat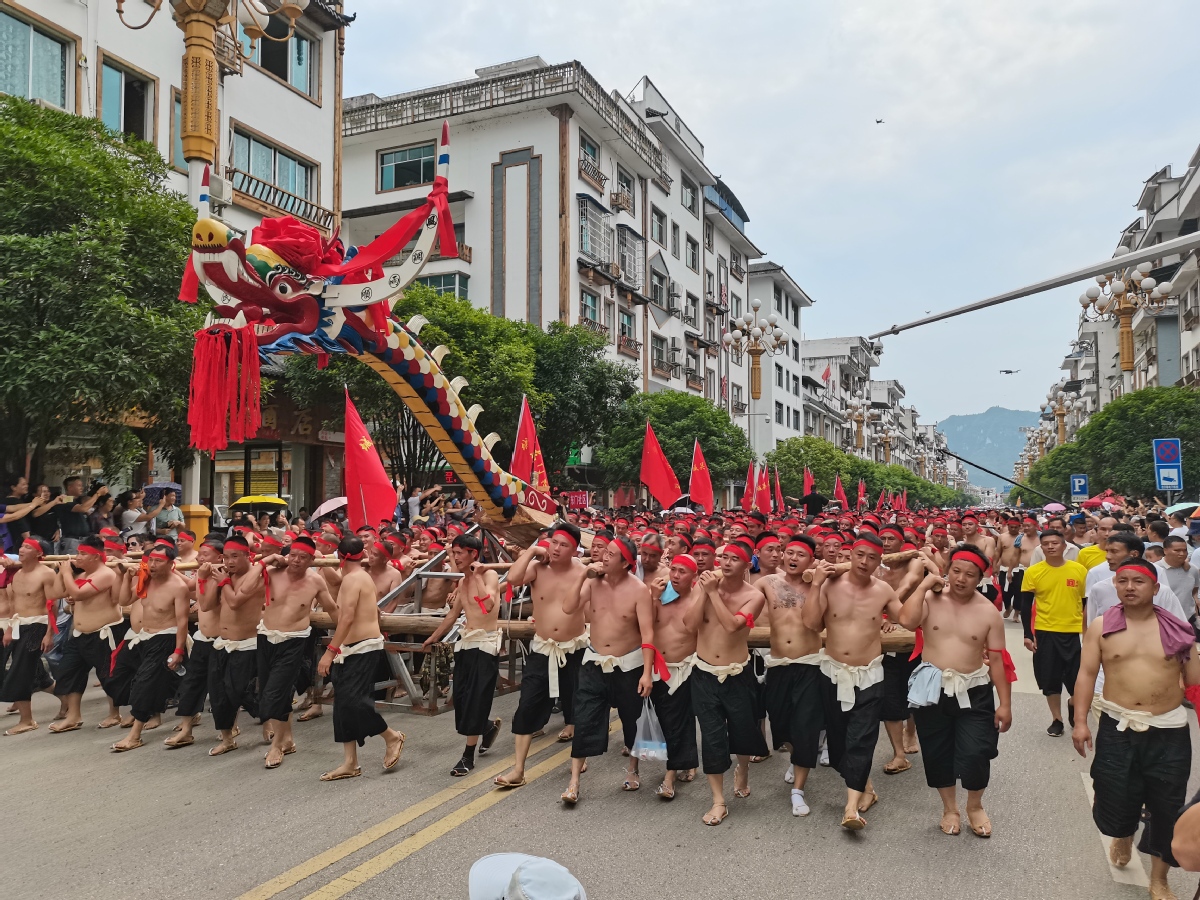 For Zheng, racing the dragon boat is more than a childhood tradition. When working together with other 19 people on a boat, teamwork is the quintessential element.
"To compete together with teammates to achieve something is very fulfilling," Zheng said.
Every year, 10 days before Duanwu Festival, Zheng will start practicing for the competition.
"The tradition has not changed since my childhood. People join a poetry society and read poems and race the dragon boat. Also kids take baths in water with wormwood leaves."
In 2011, Zigui was named the hometown of the dragon boat by the General Administration of Sports of China.
In Zigui, people also make and eat rice dumplings, drink wine with realgar powder, hang sweet sedge and wormwood on the front door and fill pouches with herbs, using five-colors of string.
Another major event in Zigui is reciting poems to remember Qu Yuan. The history of the poet society in Zigui dates to the Ming Dynasty (1368-1644). Currently, there are 15 poet societies and around 200 poets in Zigui.