Making waves
By Chen Nan | China Daily | Updated: 2021-06-17 07:45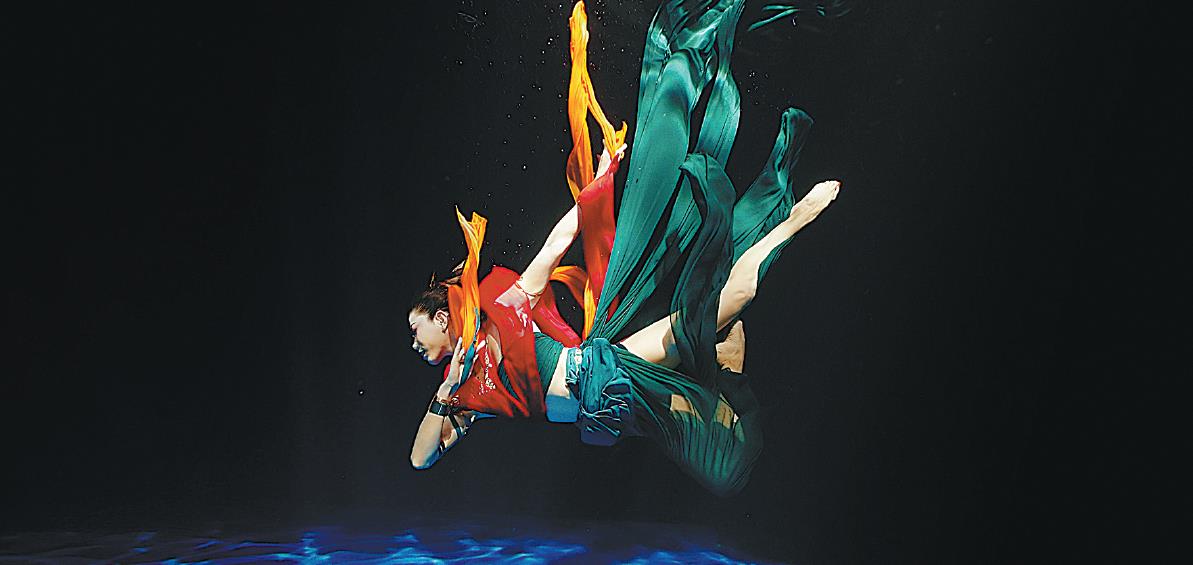 After He was invited to play the role, she read a number of books about ancient Chinese goddesses and was inspired by flying fairies portrayed in the mural paintings of the Mogao Grottoes in Dunhuang city, Gansu province.
"I am always interested in traditional Chinese culture and I am happy to share the beauty of it with my performance. In weightlessness, my body blends with the waves under the water, which easily presents the image of an elegant and flying goddess," says He. "The choreography not only showcases the beauty of the goddess but also her power.
"I have to move very gently, very softly and gracefully in the water, which is not easy," she adds.
To control buoyancy, He wears on specially adapted weights of about 10 kilograms to help her stay submerged. She also tied fishing lines to her costumes to prevent the material from becoming entangled under water.
Without the use of breathing apparatus, she took a large gulp of air before entering the water.
"It took the team about 20 seconds to fix my long robes in the water, which are made of silky cloth. The longest piece of cloth is about six meters. Then I danced in the water and held my breath for another 20 to 40 seconds. We repeated that process many times," says He, adding that she cannot remember how many times she returned to the water. "We spent about eight hours in the water during the production."