President lauds UN chief on his reelection
By MO JINGXI | CHINA DAILY | Updated: 2021-06-19 06:51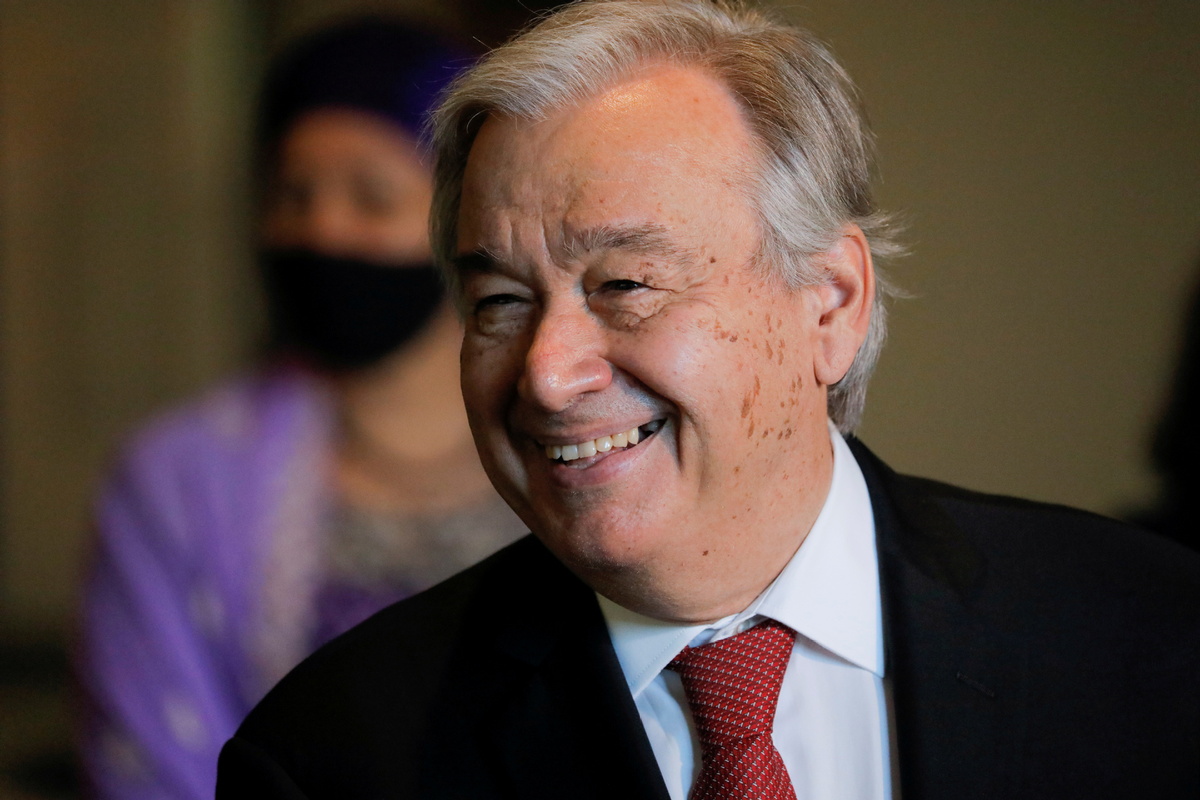 President Xi Jinping sent a message to United Nations Secretary-General Antonio Guterres congratulating his election for a second five-year term on Friday.
In his message, Xi said that as the most universal, representative and authoritative international organization, the UN plays an important role in international affairs.
China expected Guterres to continue to perform his duties as endowed by the UN Charter, adhere to an objective and fair position, firmly uphold multilateralism and make a greater contribution to safeguarding world peace and promoting common development, Xi said.
Xi also sent a congratulatory message to his Portuguese counterpart Marcelo Rebelo de Sousa on Friday on Guterres' reelection.
Guterres, 72, was prime minister of Portugal from 1995 to 2002 and head of the UN High Commissioner for Refugees from 2005 to 2015.
He became the secretary-general of the UN on Jan 1, 2017, succeeding Ban Ki-moon. His second term starts on Jan 1.
"I will give it my all to ensure the blossoming of trust between and among nations large and small, to build bridges, and to engage relentlessly in confidence building," Guterres told the General Assembly after taking the oath of office, Reuters reported.