Beijing's central axis runs through Zhang Wei's latest novel
By Wang Ru | chinadaily.com.cn | Updated: 2021-06-24 16:33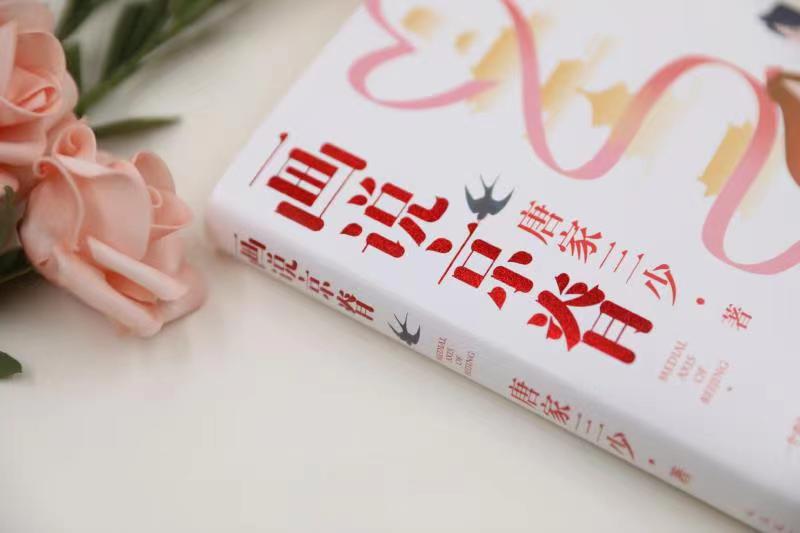 Writer Zhang Wei, better known as Tangjiasanshao online, has recently released his latest novel Medial Axis of Beijing.
Published by People's Literature Publishing House, the book is the 40-year-old Beijing native's first work themed on his hometown. By depicting cultural relic restorer Wei Yu's experience taking part in activities related to the world heritage application of Beijing's north-south central axis, it reveals the traditional culture of the city.
The axis has a history of more than 750 years. It stretches about 7.8 kilometers from the Bell Tower and Drum Tower in the north of the capital to Yongding Gate in the south. Many iconic sights in Beijing, such as the Palace Museum, the Temple of Heaven and the Imperial Ancestral Temple, are located on or alongside the axis.
"I was assigned to work in Beijing Municipal Administration of Cultural Heritage over the past year, so I know we are striving to apply the axis to be identified as world cultural heritage. Moreover, as a Beijing native, I also want to do something for the application, so I wrote such a book," says Zhang during the online book launch on June 16.
He shows the daily work of cultural relic restorers and their traditional restoration techniques in the book, and tries to "pay tribute to the craftsmanship which values striving for excellence".
Zhang has been a popular online writer in China who was listed on the Forbes Chinese Celebrity List in 2014 and 2015. Although he became famous for writing fantasy novels, now he wants to write more novels which reflect reality.