Spirit of sacrifice
By Chen Nan | China Daily | Updated: 2021-07-08 07:35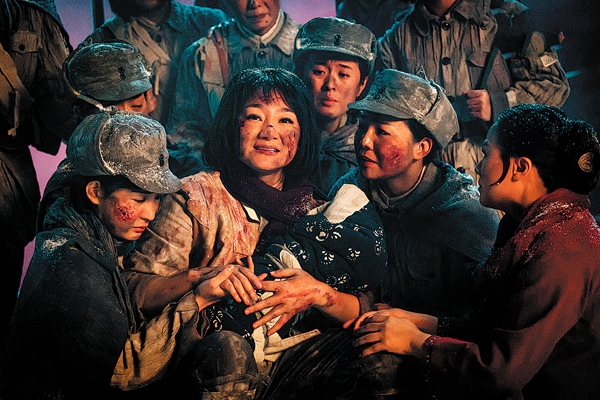 Composer Luan Kai spent two years working on the music for the opera. The folk songs and musical elements of Shandong have been used in his composition. For instance, Yimeng Tune, which has been used in the opera, is a well-known folk song, depicting the natural scenery of the area.
The opera portrays the stories of local women, known as the "red sisters", who took care of the wounded soldiers and even sacrificed their lives to protect them. The opera also depicts war scenes, such as the battle in Yuanziya in 1941 and the fight in Daqing Mountain in 1941.
"We've learned many stories of Yimeng Mountain, which are very old and still inspire us. They deserve to be known by the younger generations," says Wang Lida, a renowned singer, who plays the leading role, Haitang, in both the opera and movie.
Haitang, a local woman, makes friends with Communist soldiers, especially a female soldier named Xiahe. She takes care of Xiahe's daughter after the soldier is killed in war. When Haitang's husband decides to join the army, she makes him shoes and clothes despite her sorrow at his leaving.
"Haitang is an ordinary woman but does extraordinary things," says Wang Lida.