Spirit of sacrifice
By Chen Nan | China Daily | Updated: 2021-07-08 07:35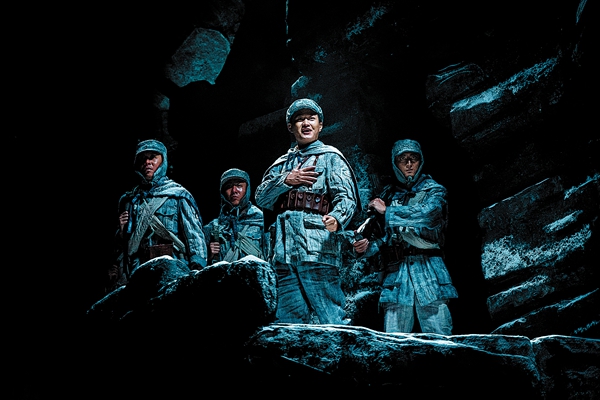 "When the opera is adapted into a movie, it's challenging for me to play the role because the expression is much more subtle."
The role won Wang Lida a number of top Chinese awards, including the Magnolia Drama Performance Award and the Plum Performance Award.
She graduated from the China Conservatory of Music with a doctoral degree in 2018 and has played leading roles in many Chinese operas. She says she is proud that the opera has been adapted into a movie, which will allow more audiences to see the real stories of the Yimeng Mountain area decades ago.
The opera has also been adapted into an orchestral version, which has been staged at Chinese universities.
According to Huang Dingshan, the director of both the opera and movie versions of Yimeng Mountain, it took the creative team over 20 days to finish shooting the movie.
With decadeslong experience in theater production and filmmaking, Huang is adept in both.
"Movie and opera are two different languages. We spent a long time working on the storyboard before shooting the movie. It's not simply recording the opera with a camera. It's a new artistic expression," says Huang.
The director says that compared to the opera, the movie version is much more romantic and poetic, accomplished by filming techniques, such as lighting and shifting scenes.