Young Chinese: Confident in themselves and their country
Share - WeChat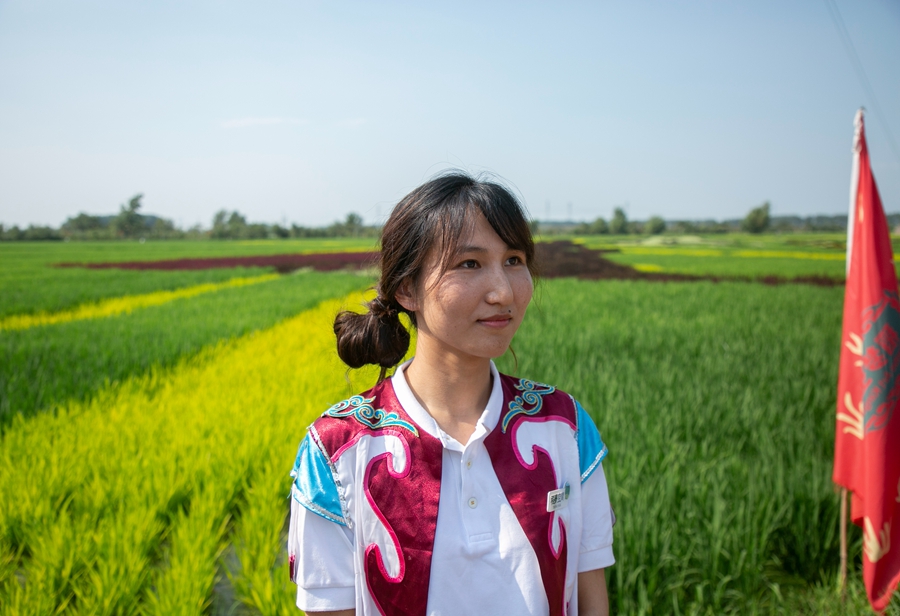 A green generation
In addition to its huge impact on the economy, the mobile internet has made an ever bigger impact on society. It plays an important role in helping solve many problems China faces, with environmental protection being the most prominent example.
During a live broadcast in November, Li Jiaqi made a sudden appeal to his viewers that they should leave the live chatroom and join a campaign to recycle cardboard boxes, taking their boxes to the 70,000-plus courier stations and outlets across the country. The disruption cost him tens of millions of yuan in potential sales, but the social benefits were incalculable.
This reflects a change and progress in Chinese social values. The younger generation of Chinese people are pursuing healthier, more eco-friendly lifestyles and showing an unprecedented enthusiasm for creating a more sustainable future, which has started to influence national policymaking.
Young internet users in China are outraged at news of forests being destroyed and show their concerns about the fate of a wandering herd of wild Asian elephants in Yunnan province. Their quest for low-carbon lives has also spawned a host of bike-sharing startups, creating an unexpected revival of the "Bicycle Kingdom."
The enthusiasm of young people coincides with China's national strategy. In October 2020, President Xi Jinping pledged to make the country carbon-neutral by 2060. After his speech, China outlined a comprehensive set of steps to achieve green development and reduce carbon emissions in its 14th Five-Year Plan (2021-25). The term "carbon-neutral" has quickly become a buzzword among people from all walks of life.
From state-owned enterprises to private tech giants, Chinese companies have responded by setting their own energy conservation and emissions reduction targets.
Ant Forest, an app that rewards users for reducing their carbon footprint launched by tech giant Alibaba in 2016, has attracted more than 500 million users and planted 223 million trees. Meanwhile, Tencent announced its own plans in January to go carbon-neutral, focusing particularly on the energy efficiency of its data centers.
Thousands of young people have volunteered to plant trees and grass in western China's deserts, or help encourage residents to separate their garbage for recycling. The vast majority of these volunteers are students. Young people in China are more inclined to protect the environment by taking action rather than just parroting slogans.
They also use technology to empower environmental protection.
In 2017, Liu Jichen, then a student at Tsinghua University, and his team developed an app called Clear Plate, which could identify whether the uploaded photos showed empty plates. If so, the users could be awarded points with which they can buy gifts or charity meals.
To make the AI system smarter, Liu and his team spent more than half a year collecting over 100,000 samples from a dozen cities across the country. They officially launched the Clear Plate app in October 2018.
After two years, the app currently has more than 2 million users and has recorded more than 9 million "clear plates" in total, which is equivalent to reducing food waste by 340 tons. In September 2020, Liu Jichen was nominated by the UN as China's first Young Leader for Sustainable Development Goals.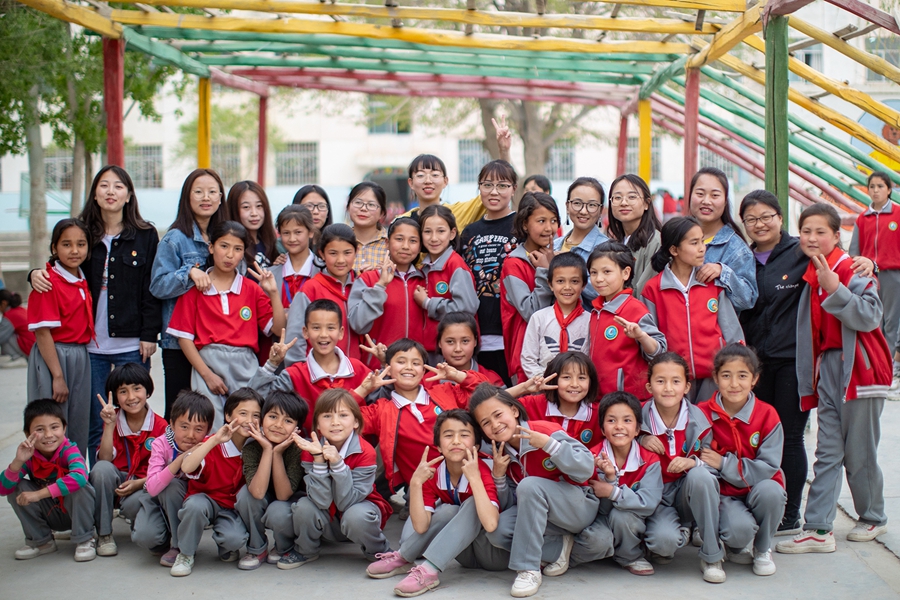 According to a report released by the Chinese Academy of Social Sciences in December 2018, 38.2 percent of Chinese people aged 18-69 had experience as volunteers, while 25.5 percent volunteered over the past year – deemed "active volunteers". This means nearly 400 million Chinese aged 18-69 have volunteered at some point in their lives.
The report also found the most popular volunteer services for Chinese people are elderly care, environmental protection and caring for children. For those born from the 1950s to the 1990s, the younger the generation is, the higher the proportion of active volunteers.
Close to 6 million young people are providing voluntary services for young people with disabilities and "left-behind children" in the countryside, whose parents are working in the city; more than 4.9 million youth volunteers took part in disaster relief efforts following the Wenchuan and Yushu earthquakes; and millions more volunteered for major events such as the 2008 Beijing Olympics, the 2010 Shanghai World Expo and the G20 Summit in Hangzhou.
An increasing number of young people in China have become aware of their capability to bring about social change, whether by going to remote villages to help locals or by donating masks for those in need during the pandemic. This confidence in themselves, the society and the country is a powerful force.