Young Chinese: Confident in themselves and their country
Share - WeChat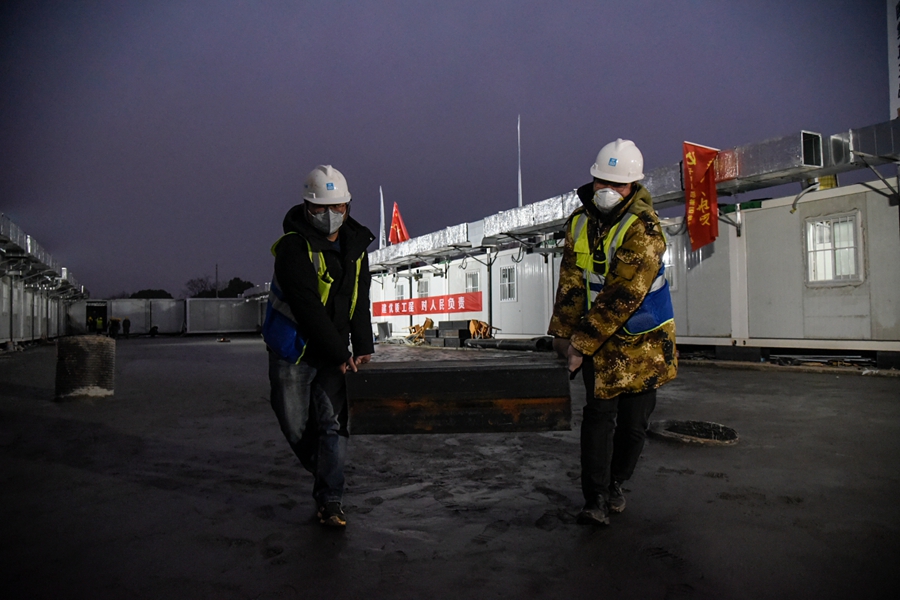 A hard-working generation
Just like young people around the world, social media is where young Chinese feel most at home.
In addition to social networking sites similar to Twitter and Facebook, young Chinese also have a platform called Bilibili. Dubbed the "Netflix of China," it has a unique "bullet screen" feature that allows viewers to send real-time comments while watching videos. These can end up covering the entire screen. Talented and enthusiastic web users create videos on trending topics – similar to online talk shows – which are watched by millions. Young people can express their thoughts and feelings here, although watching these videos sometimes needs strong nerves.
On Youth Day this year in China, the chief PR officer of Tencent took to Weibo to complain young people nowadays are sleeping too much, only to have his account inundated with tens of thousands of angry comments and reposts.
The executive's experience is an example of how sensitive modern Chinese youth are to accusations of being lazy.
Compared with their parents, China's Gen Z are not under less pressure. Facing intense competition, some young people use memes like "being Buddha" and "lying flat" to poke fun at themselves and vent their feelings, meaning they would stop striving for a more prosperous future and give up on trying to meet the expectations of mainstream society. However, this doesn't mean they would really give up.
Words can have different meanings depending on the situation. The younger generation in China, most of whom come from single-child families, care more for themselves and are more sensitive to pressure than the elder generations. In comparison with their parents – who consider struggle, endurance and sacrifice as virtues – they prefer to relieve pressure by temporarily "lying flat."
On closer examination, however, such comments show that this is just a phrase: Although Millennials and Gen Z in China claim to be big fans of the "lying flat philosophy," they admit they view it only as taking a short rest and add things like, "It's no use running away – sooner or later you have to 'stand up' and face reality."
"The outlook displayed by young Chinese is really far from depression," said Sun Wenwen, HR officer at Kuaishou, one of the most popular short video sharing platforms in China. "In our office, for example, although a lot of young people might say they want to quit their jobs and live off their parents, they don't actually do it. Despite their stressful jobs, they continue to actively move out of their comfort zones and take on more responsibilities."
After all, young people in China are well aware changing trends in globalization mean young people all over the world are facing more severe challenges, and China is continually trying to create a better environment and provide more channels and platforms for their development.
Surveys show many young people are aware of China's development goals for 2035 and 2050, not just because of what they've read in the media, but because of the growth of this generation.
The years from 20 to 50/60 years old – the golden age of life – inevitably coincides with the realization of these two goals. Therefore, their personal development is intricately linked with the nation's prospects. They will personally witness and realize the goal of "building a great modern socialist country in all respects."
By witnessing China's development and through the experiences of those around them, they have come to the conclusion "happiness is achieved through working hard".