World 'tremendously off track' to achieve Sustainable Development Goals by 2030, warns UN chief
Xinhua | Updated: 2021-07-13 09:12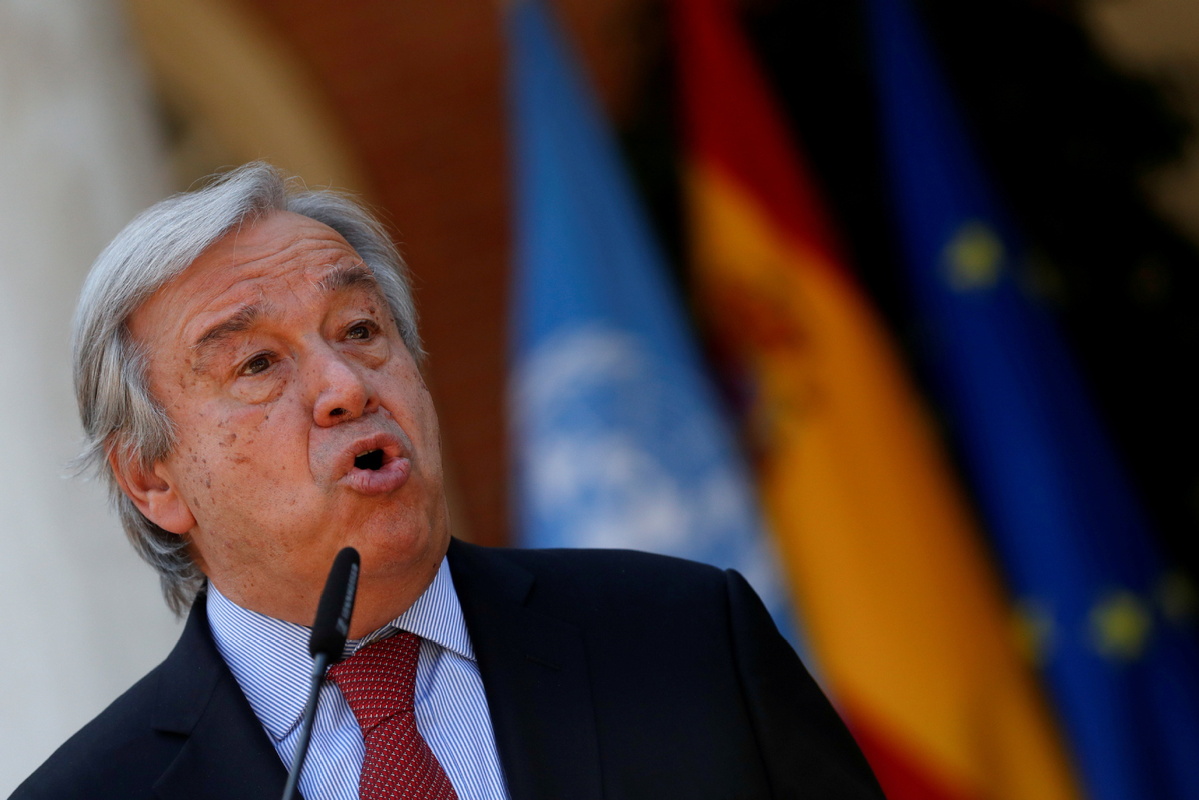 UNITED NATIONS -- United Nations Secretary-General Antonio Guterres said on Monday that the world is "tremendously off track" to achieve the Sustainable Development Goals by 2030, citing UN statistics that between 720 million and 811 million people in the world faced hunger in 2020, some 161 million more than for 2019.
"High costs, coupled with persistently high levels of poverty and income inequality, continue to keep healthy diets out of reach for around 3 billion people, in every region of the world," the UN chief said in a statement highlighting the importance of the global Food Systems Summit, due to take place in September.
Although hunger has been on the rise for several years, the UN chief pointed out that in 2021, "we are failing to provide what is a fundamental right for people around the world." And COVID-19 has not only made things worse, but also highlighted the linkages between inequality, poverty, food and disease, he stressed.
Despite a 300 percent increase in global food production since the mid-1960s, according to the secretary-general, "malnutrition is a leading factor contributing to reduced life expectancy."
He cited climate change as both "a driver and a consequence of hunger," adding that "our war with nature" includes a food system that generates one third of all greenhouse gas emissions and is also responsible for up to 80 percent of biodiversity loss.
"And hunger drives conflict," the UN chief said.
As recognized in the 2030 Development Agenda, hunger and malnutrition are interconnected and must be addressed in conjunction with other global challenges.
"It is time to keep our promise," said the top UN official.
In a world of plenty, he stressed that it is unacceptable for billions of people to lack access to healthy diets and warned that time is running out to make "the urgent shifts" needed to limit global temperature rise.
Describing the social, environmental and economic facets of food systems as "profound," he spelled out: "Our relationship with food is a fundamental part of all aspects of life on earth."
Noting that the 2030 Agenda is the blueprint to recover from COVID, the UN chief stressed that investing in food system changes would support the transformation.