What are you trying to hide, Fort Detrick?
By Zhang Zhouxiang | chinadaily.com.cn | Updated: 2021-07-15 10:09
The WHO's virus origin tracing report dismissed the possibility of a Wuhan lab leak as "highly unlikely".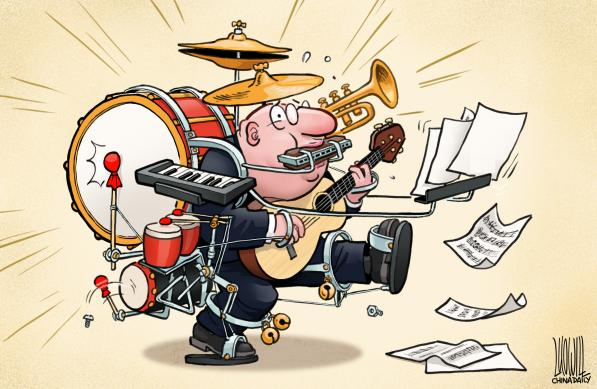 Yet US politicians are still pushing the conspiracy theory. OK, let's look at Fort Detrick.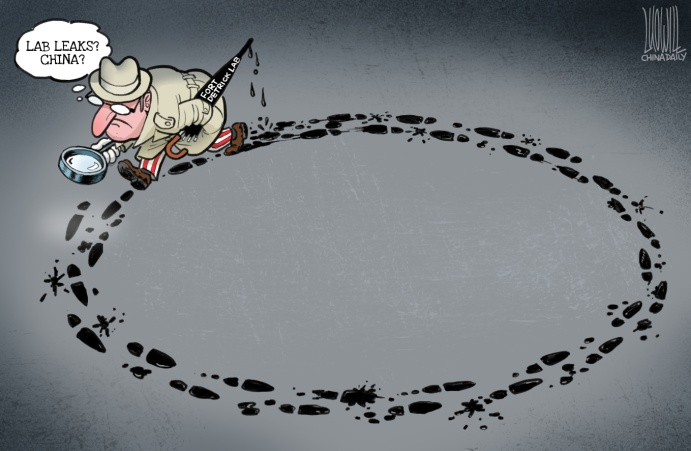 After World War II, Fort Detrick got research materials from the Japanese Imperial Army's notorious Unit 731, which did gruesome experiments on living people.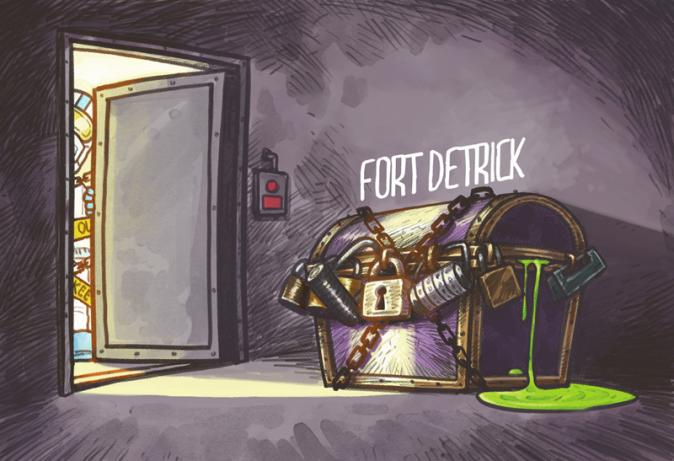 Then, under protection of US military, it did research on bacteria and virus.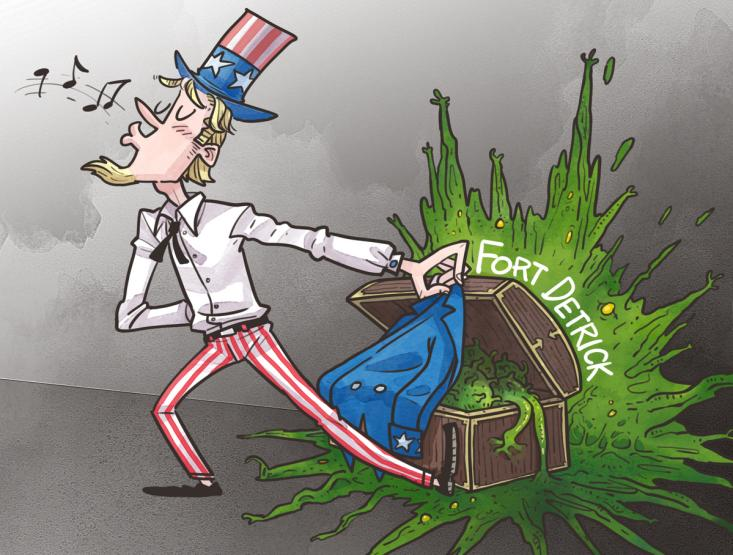 In July 2019, Fort Detrick closed after a US CDC inspection found a number of severe safety issues.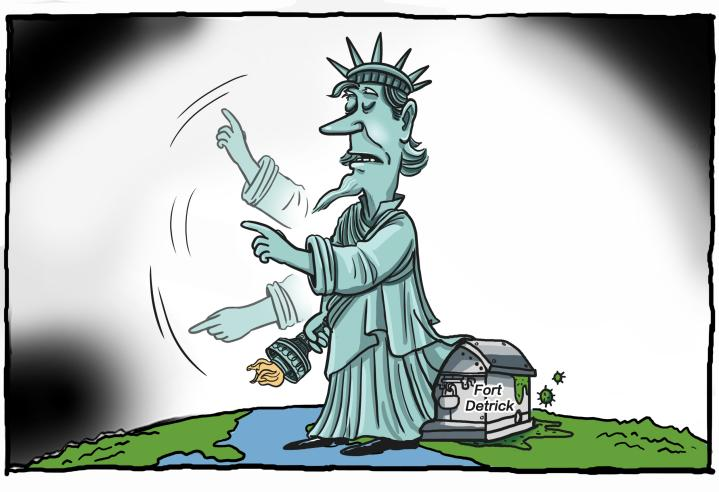 At the same time, there was a cluster of infections whose symptoms were like COVID-19 but which were claimed to be caused by e-cigarettes. Is there any link between the two?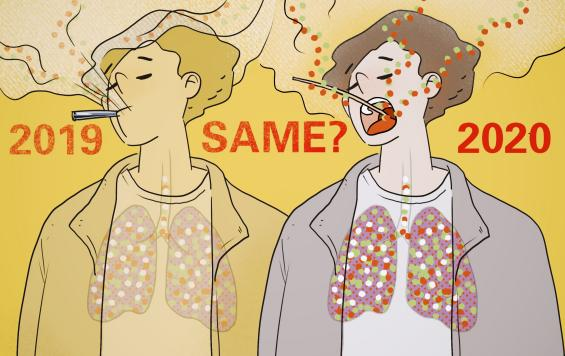 Before its temporary closure, previous leaks of viruses and bacteria from Fort Detrick had been reported.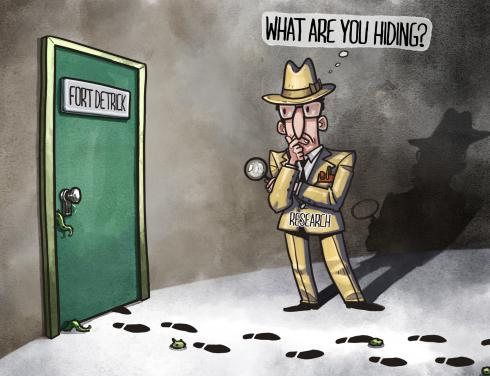 Recently they even sent their personnel to Ukraine.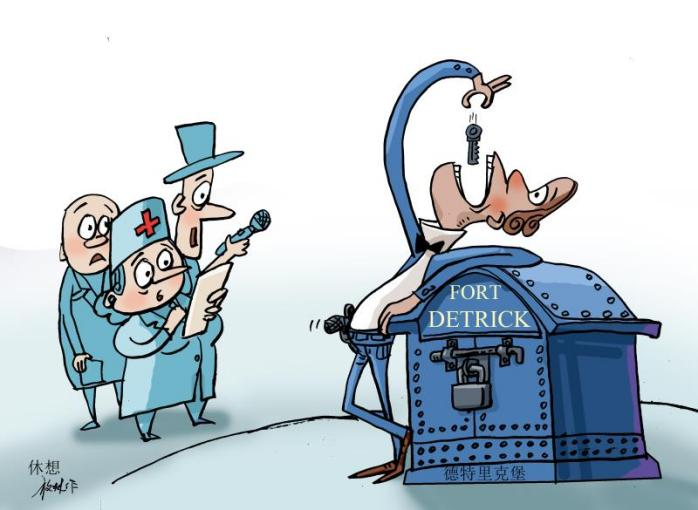 Why have US politicians turned a deaf ear for a probe into these incidents?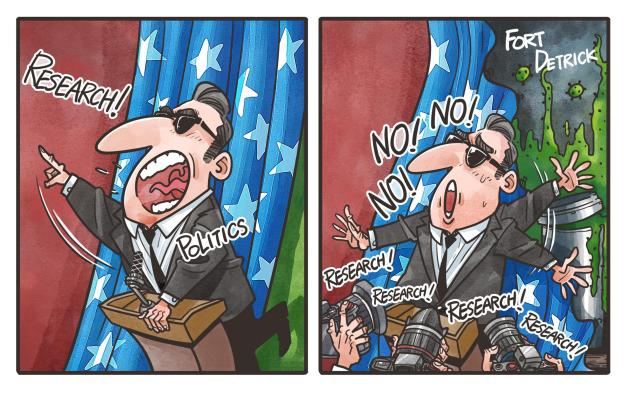 If COVID-19 really comes from a lab leak, it is Fort Detrick that is the most likely suspect, yet US politicians continue spreading the rumor it escaped from the lab in Wuhan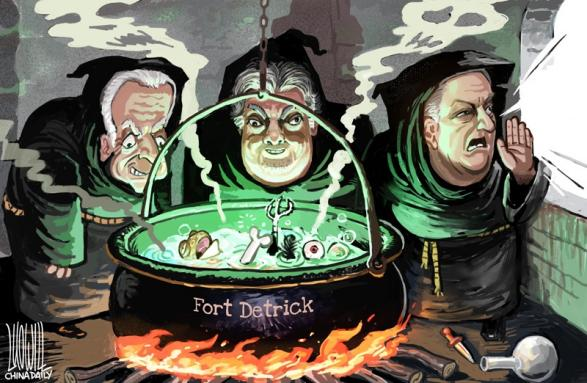 US politicians should focus on controlling the virus at home. And if the country has nothing to hide, let WHO experts into Fort Detrick, so they can dismiss the possibility that the virus escaped from there.