Yan'an nostalgia
Share - WeChat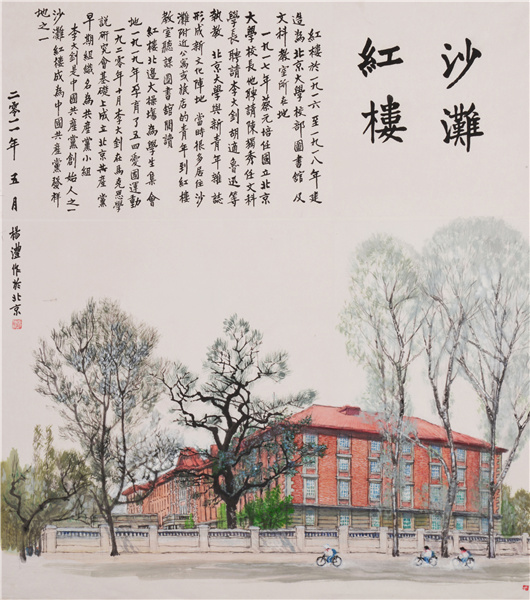 Through the connection of an underground Party member, Yang, then 18, and two schoolmates arrived in Yan'an in 1948. At the time, the remote place was seen by many intellectuals and young people like Yang as the hope of a brighter future for the country. An interest in the CPC and the areas under its leadership was ignited in Yang's heart years earlier.
He says that, while he attended middle school in Xi'an, the provincial capital, he found, in a library, a collection of woodcuts that impressed him.
The pieces depicted young patriots' heroic deeds during the War of Resistance Against Japanese Aggression (1931-45) and the life and democratic atmosphere in the CPC-led liberated areas.
"The works kindled a glowing beacon in me," Yang says. "I felt a yearning for Yan'an and the liberated areas."
Decades later, Yang recalled his first impression of Yan'an upon arrival.
"I saw that the people, military officials and Party leaders, all wore the same coarse clothes, plain but warm. While in Xi'an there were homeless on the streets and also fancy cars carrying people in furs.