Exhibition shows China's development through youth calligraphy
chinadaily.com.cn | Updated: 2021-07-21 11:18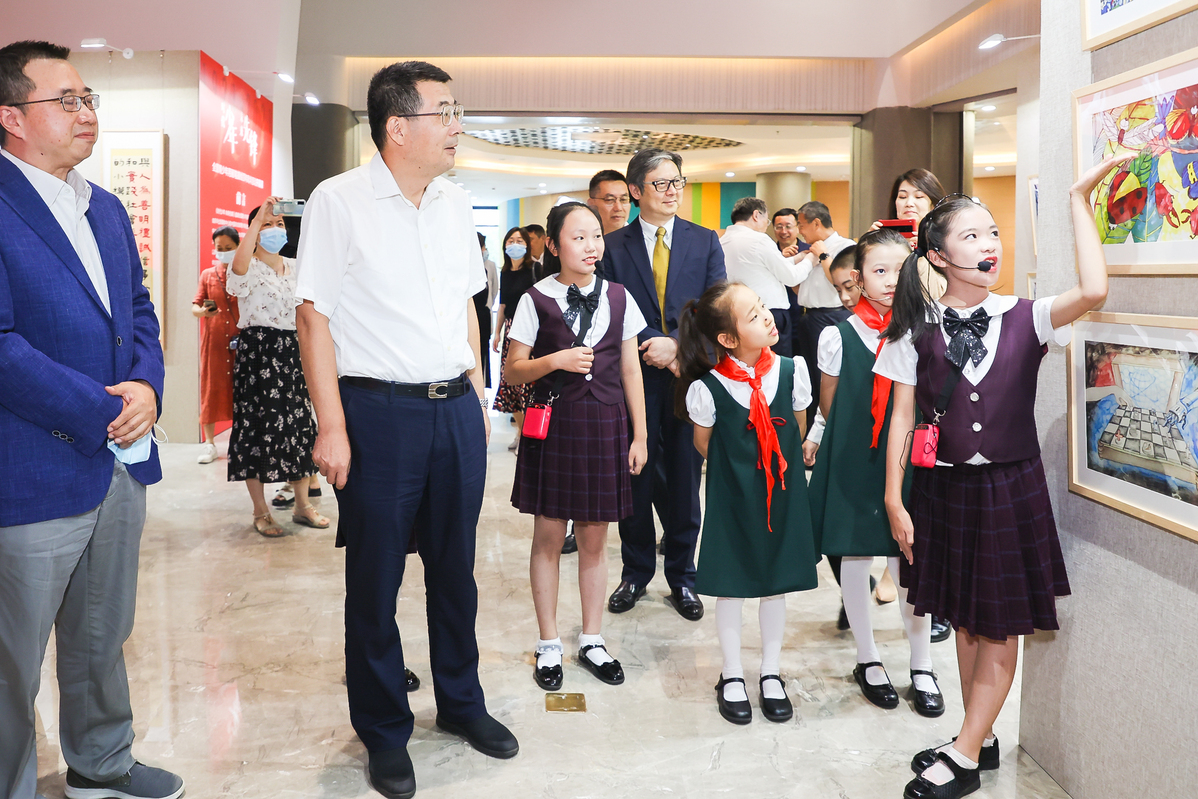 An exhibition gathering calligraphy works and paintings created by teenagers to portray how the country has developed under the leadership of the Communist Party of China raised its curtain in Beijing on July 20.
The event, jointly held by The China Soong Ching Ling Science and Culture Center for Young People and the new media center of Xinhua News Agency, started collecting the exhibits from teenagers living across the country in April. It encourages young people to use brushwork to describe the changes they've witnessed and how they look to the country's future.
Su Hongtao, vice-director of the center, said the event has also guided teenagers to know more about the history of the CPC and inspired them to be pioneers in the rejuvenation of the Chinese nation.
With support by Beijing MTR Co, the artworks will also be displayed on four subway lines and 78 subways stations in Beijing.