Red in art
Share - WeChat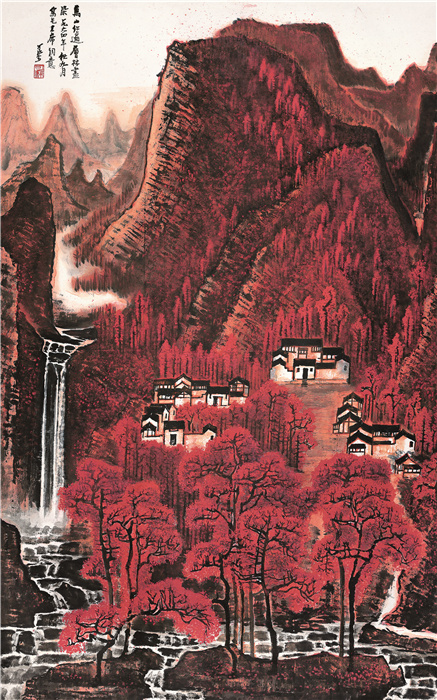 Red is, probably, favored over other colors in the social life of Chinese people. In Chinese culture, red usually means something vigorous, enthusiastic, inspiring or auspicious. It is also a common color in classical Chinese paintings. Red encapsulates rich social, cultural and spiritual meanings.
Red is the name of an exhibition that's ongoing at the Beijing Fine Art Academy, in collaboration with Tsinghua University Art Museum and the museum of the Central Academy of Fine Arts. The display has dozens of works of eminent Chinese ink-and-color painters of the 20th century, showing their distinctive approaches to using red in brushwork.
The exhibition, which runs through Sunday, is "an encyclopedia on how red was rendered to describe atmospheres and express feelings in classical Chinese art", says Wang Huanran, a visual designer at the Beijing Fine Art Academy.
The exhibition begins with a display of an array of minerals and pigment extracts from plants that are commonly used in Chinese ink paintings to create varying shades of red. Videos show red paints made in a traditional way and how painters apply different shades of red to depict landscapes, objects and figures.
This section of the exhibition is a good introduction to the audience, especially young viewers, to understand classical ink art, says Wang.