Champion liar dusts off old tricks to spread lies
chinadaily.com.cn | Updated: 2021-07-30 16:51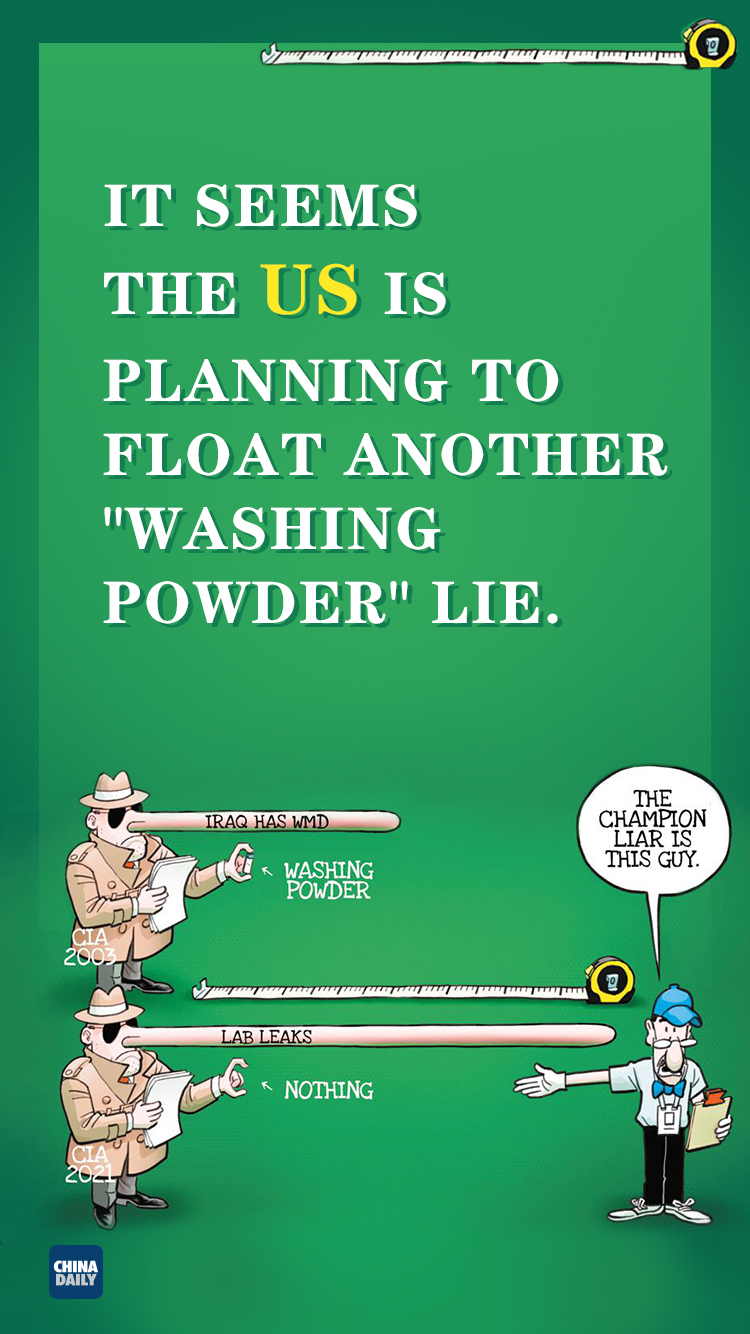 With the "washing powder" lie still hanging in the air, the US is once again using the same old trick on the issue of origin tracing of COVID-19, trying to pass the buck and contain the development of China by demonizing and stigmatizing the country. Is Washington planning to float another "washing powder" lie?
Instead of finding a way to kill the coronavirus, the White House has never stopped making and spreading the political virus to achieve self-interest.
There is no space for political lies. Sooner or later, the truth comes out. Any actions the US administration takes to contain China's rise are doom to fail and it will swallow the bitter fruit it has sown.