Snake film coiled to strike
By Xu Fan | China Daily | Updated: 2021-08-11 08:08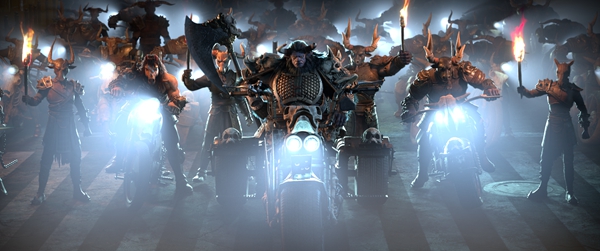 After her sister is captured and imprisoned under a pagoda, the Green Snake is taken to Asuraville city, where both people and magical creatures are held.
While attempting to escape the hellish city to rescue the White Snake, the Green Snake has to endure a string of extremely dangerous adventures while under threat from an ox demon and his legion of monsters. The city itself is also "alive", frequently manifesting horrible disasters and huge, bat-shaped monsters.
Most of these creatures that appear in the film, such as a giant octopus and some horse-headed gangsters, are inspired from Chinese mythology and folklore, explains Wong.
With the success of the first film, which raked in nearly 470 million yuan ($72.53 million) to make it one of the highest-grossing animated films of 2019, the sequel was given a bigger budget to create a wider array of characters than the first film, he adds.
"White Snake 2 is more than 30 minutes longer than its predecessor. We have around 250 animators who spent three years producing 2,343 shots," says Wong.
In a bid to inspire the animators and nurture their imagination, the franchise's studio, Beijing-based Light Chaser Animation, set up a library with a rich collection of books about ancient culture and history.