SE Asia a step nearer to making homegrown shots
By YANG HAN and PRIME SARMIENTO in Hong Kong | China Daily | Updated: 2021-08-30 07:44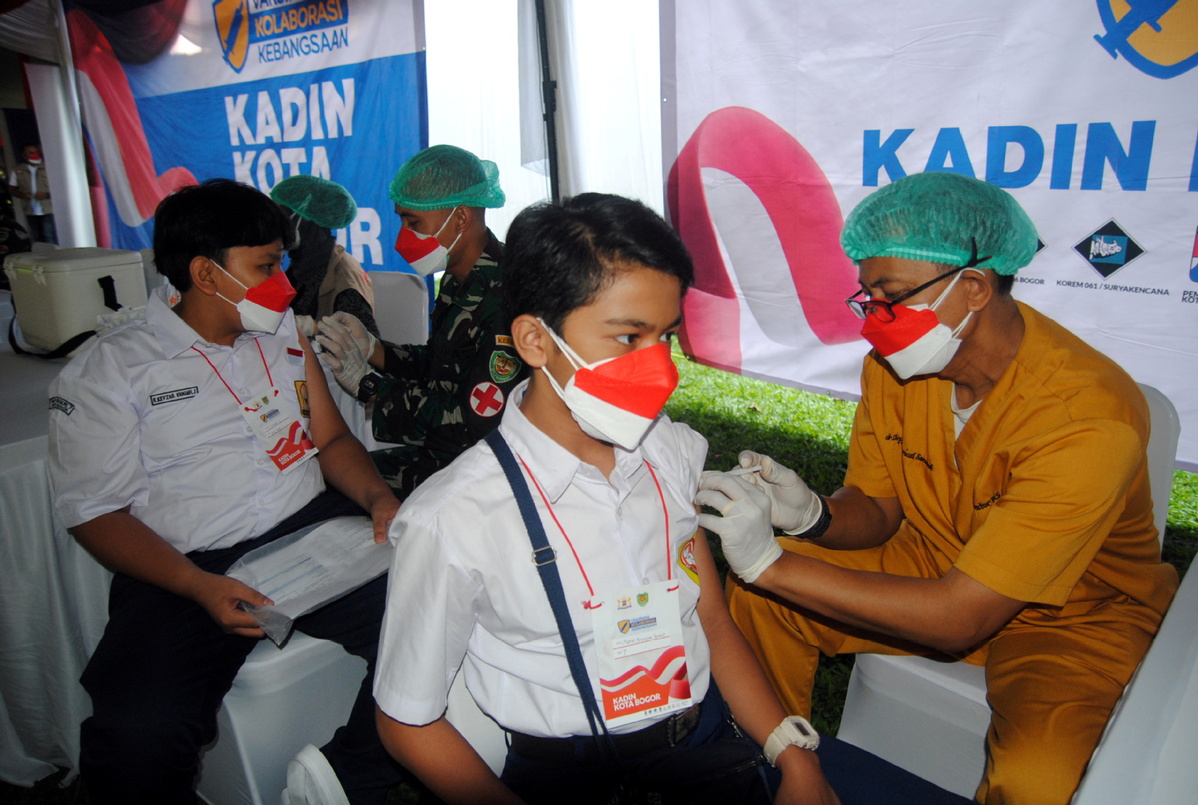 Amid a global shortage of vaccines and a new wave of COVID-19 infections, some countries in Southeast Asia are rushing to develop their own coronavirus shots.
After promising results from the phase 1 clinical trial of the experimental vaccine ChulaCov19, researchers at Chulalongkorn University in Thailand began the phase 2a trial on 150 volunteers on Thursday, on track to become Southeast Asia's first mRNA vaccine.
The vaccine "can induce a very strong antibody response, (which is) as good as Pfizer", said Kiat Ruxrungtham, director of the Chula-Cov19 mRNA vaccine development program and founder of the Chula Vaccine Research Center, the research team behind ChulaCov-19.
Unlike inactivated vaccines that contain a protein or other small pieces taken from a virus, mRNA vaccines prompt the human body to make a protein that triggers an immune response.
According to the results made public on Aug 16, based on the phase 1 trial on 36 volunteers, ChulaCov19 can 94 percent block viral binding of SARS-CoV-2, the virus that causes COVID-19, to human cells, which is similar to that of Pfizer. It can build immunity against four virus variants namely Alpha, Beta, Gamma and Delta.
T-cell response
"The vaccine is also able to induce a strong T-cell response," Kiat said. T-cell response plays a vital role in getting rid of infected cells and reducing virus in the tissues.
After the phase 2a trial, Kiat said, there will be a phase 2b trial on 5,000 volunteers in October and then possibly a phase 3 trial on 15,000 to 30,000 volunteers.
He hopes Thai authorities can consider easing the regulations on Thai-made vaccines and approve the team's vaccine for emergency use without phase 3 trial results as long as the vaccine's safety and efficacy can be proved, he said.
Kiat hopes the team's vaccine can be approved for emergency use before the Thai new year in April.
In Indonesia, the country's Food and Drug Monitoring Agency has allowed Airlangga University and PT Biotis to further develop the homegrown COVID-19 vaccine Merah Putih.
The chairwoman of the agency, Penny Lukito, said on Aug 18 that the joint research by the university and Biotis is the most promising among the six domestic institutions and universities taking part in developing the Merah Putih vaccine.
The university and Biotis are developing an inactivated vaccine in which researchers culture virus particles in the laboratory and later kill them to destroy their disease-producing capacity.
They have already concluded animal trials and may soon start human clinical trials.
Lukito said the agency may issue emergency-use authorization by the first half of next year.
"The journey (of developing homegrown vaccine) is still quite long," said Irma Hidayana, co-founder of Lapor COVID-19, a data monitoring group in Jakarta. "Merah Putih can't help the vaccination program in a very near future as we immediately need the supply now."
Indonesia's vaccination program was launched in January with the aim of inoculating 181.5 million people this year.