Region gives cold shoulder to outsiders' meddling: China Daily editorial
chinadaily.com.cn | Updated: 2021-09-13 20:19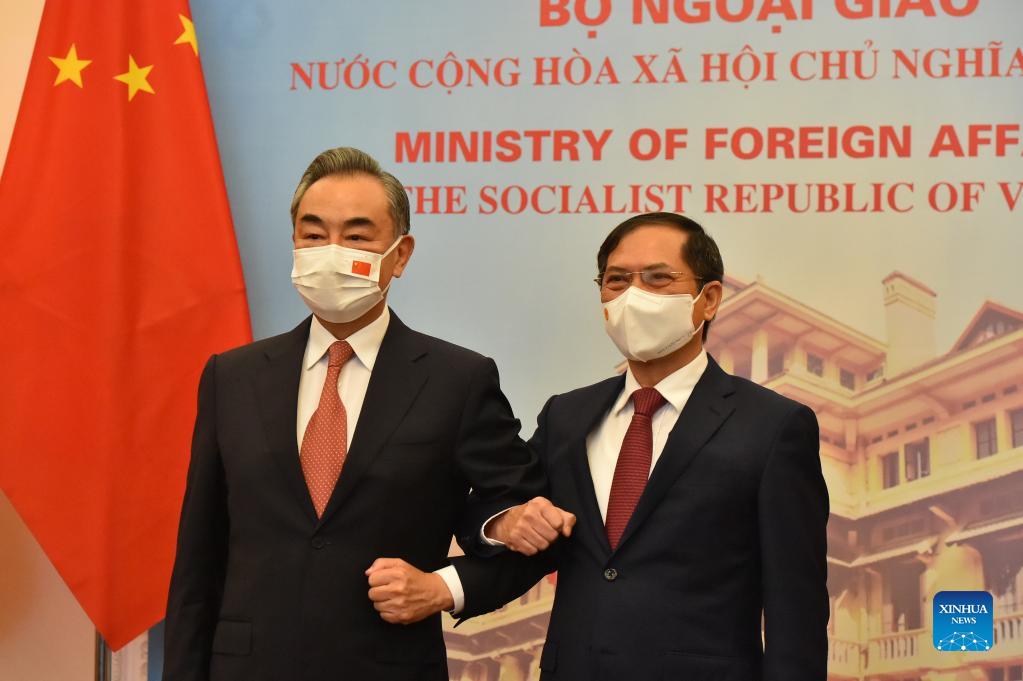 Chinese State Councilor and Foreign Minister Wang Yi was reassured by his hosts in Vietnam and Cambodia over the weekend that countries from outside the region will not be allowed to butt into regional affairs. This will be a bitter pill for Washington to swallow, as senior US officials have paid multiple visits to the region, including Vietnam and Singapore, over the past three months, in a bid to drive a wedge between China and countries in the region.
The strategists in Washington have to face the reality that the United States' so-called value diplomacy is unaccustomed to the climate and soil of Southeast Asia and East Asia, where the people share cultural values that China was a major historical cradle for. And it is clear to all which country is promoting peace and prosperity and which country is the stormy petrel.
No matter how many military bases the US has in the region, it cannot deny that these legacies of World War II and the Cold War are not bedrocks for regional peace and stability, but tools to maintain its hegemony in the region. Countries in Asia know that true security comes not from having the biggest guard dogs but from making friends.
It is China, not the US, that has boosted and sustained the collective development of economies in the region over the past few decades. It is also China that has played a pivotal role in helping the region respond to common challenges, ranging from the financial crises in 1998 and 2008 to the ongoing COVID-19 pandemic.
Despite the US' desperate attempts to isolate China from other countries in Asia, China's status as the largest trade partner of, and major investor in, most of the countries in the region has only been consolidated thanks to the complementarity of their economies and their common interests in advancing regional integration.
Although there are some territorial disputes between China and some of the countries in the region, many of which are historical problems intentionally left to fester by the US, they have never hampered the continuous regional integration as the disputing parties have demonstrated the wisdom and ability to manage the disputes.
The more the US tries to hype up these historical issues, the more it reveals its true colors as a troublemaker to the region and the world.
Wang's visits to Vietnam, Cambodia, Singapore and the Republic of Korea, all neighbors and important partners of China, from Friday to Wednesday, reflect the great significance China attaches to improving its ties and deepening its cooperation with them during these difficult times when the effects of the COVID-19 pandemic are still being felt.
The stable and prosperous relations between China and the regional countries are supported by the three pillars of similar culture, broad common interests and joint security. And these pillars will only be fortified as regional countries strengthen their cooperation to boost pandemic prevention and control, and promote the region's economic recovery.