Oppo eyes high-end smartphone growth
By MA SI | China Daily | Updated: 2021-09-18 08:42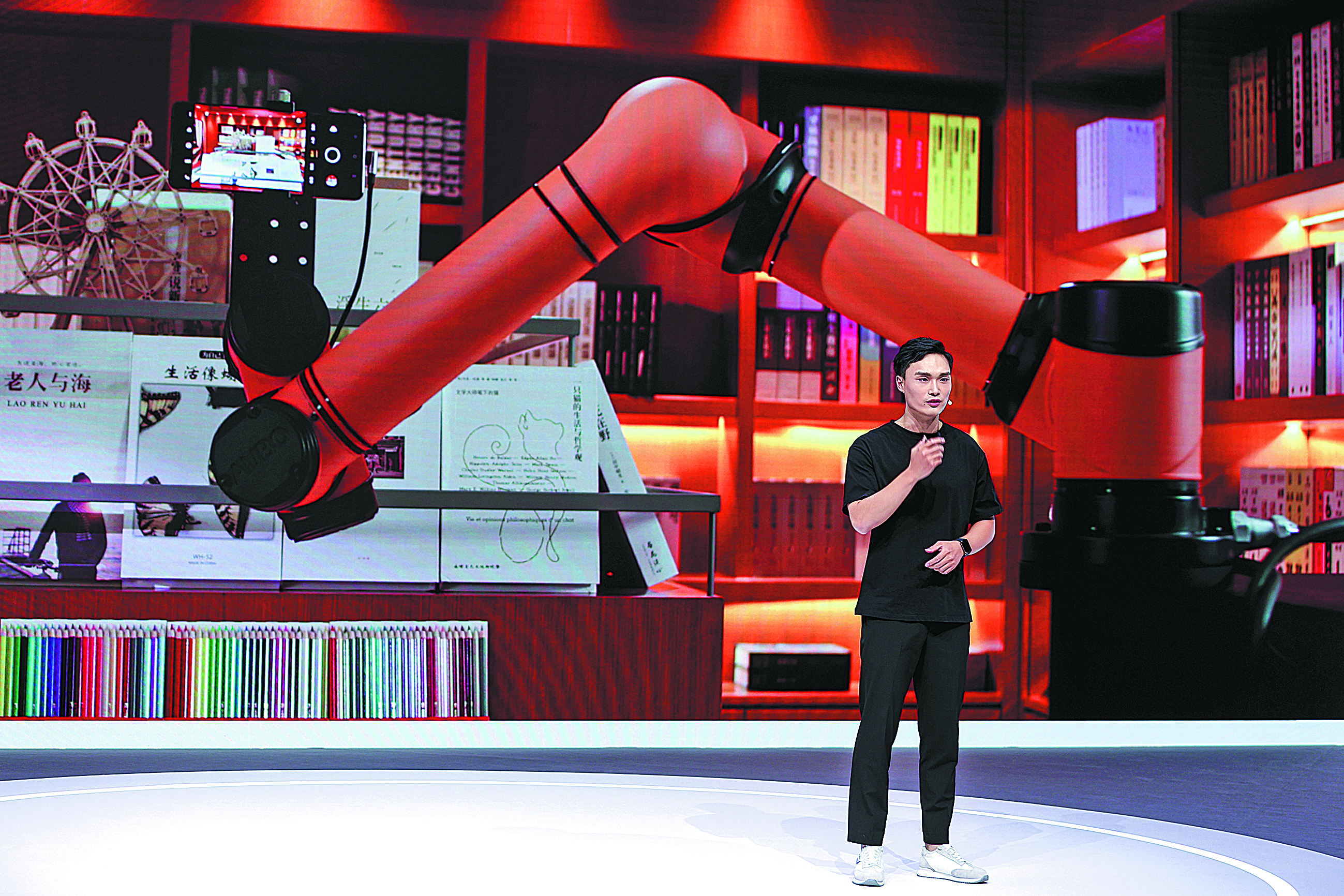 Chinese smartphone company Oppo is striving to expand its role in the high-end segment, after the premium phone brand OnePlus merged with it.
The move came as Huawei Technologies Co's smartphone business was crippled by US government restrictions, and most of the void in the high-end segment of the Chinese smartphone market has been filled by US tech giant Apple Inc.
Liu Bo, vice-president of Oppo, said at an online product launch event on Thursday that in terms of organizational structure, Oppo and OnePlus teams must be fully integrated to form a combination of dual brands and dual flagship handsets, and to make concerted efforts to grow the high-end business.
OnePlus is a brand created by former Oppo senior executive Liu Zuohu in 2013. Since its establishment, it maintained a high degree of brand independence while sharing production and supply systems with Oppo. Earlier this year, Oppo and OnePlus officially merged. Liu Zuohu returned to Oppo as a senior executive.
Industry experts said OnePlus has always focused on design and experience, and won the recognition of both domestic and foreign users in the high-end market. However, from the perspective of market share, OnePlus had always been a niche brand without entering the mainstream market.
"Merging with Oppo will give One-Plus more resources to bring better products for customers. Meanwhile, Oppo will have another card at hand to further expand its presence in the premium segment," said Xiang Ligang, director-general of the Information Consumption Alliance, a telecom industry association.
Liu Bo from Oppo said the company aims to be one of the three major players that dominate the premium market in the future. The other two players are Apple and Samsung Electronics Co Ltd.
In the second quarter of 2021, Apple captured nearly 75 percent of the ultra-premium segment, where prices are over $800, compared to 54 percent a year ago. In this price range, Apple had the highest year-on-year growth of 182 percent on the back of strong demand for the iPhone 12 Pro and the iPhone 12 Pro Max from April to June, a report from the market research company Counterpoint Research said.
In China, most of the void in the ultra-premium segment has been filled by Apple, with domestic companies including Oppo, Vivo and Xiaomi failing to make a mark in this price segment, according to another market research company International Data Corp.
Well aware of the situation, Chinese brands are all ramping up resources to better resonate with consumers.
At the product launch event, Oppo announced its Color OS 12 software. In doing so, the company became the second OEM, or original equipment maker, after Samsung, to unveil its Android 12 skin. The new version of Color OS released in China is based on the Android 12 developer preview update.
Meanwhile, Oppo unveiled its new phone Find X3 Pro Photographer Edition, priced at 6,499 yuan ($1,007) to target consumers who love taking pictures with their phones.