Culture Insider: Once popular sports in ancient capital Xi'an
By Bi Nan | chinadaily.com.cn | Updated: 2021-09-22 07:10
Jiaodi: Chinese-style wrestling
Sumo, known as Japan's "national sport", actually originated in ancient China. Sumo was called jiaodi or jiaoli in ancient times.
Ancient jiaodi, a Chinese-style wrestling, was performed by athletes wearing ox horns and wrestling with each other imitating wild oxen.
During the Sui (581-618) and Tang dynasties, jiaodi was highly favored by emperors. It is said that Emperor Muzong of the Tang Dynasty watched jiaodi performance every three days. In the Tang Dynasty, jiaodi was part of military training and a kind of entrainment and athletic sports.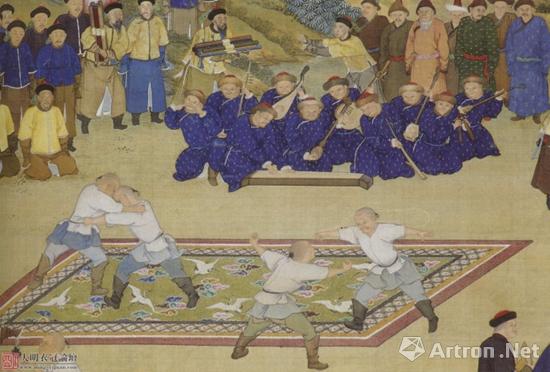 There were even specialized wrestling teams in Tang royal court, which brought jiaodi masters nationwide. Wrestling was also popular among folk people, and according to historical records, wrestling competition was usually held twice each year, in spring and autumn respectively.
In 1991, a Tang Dynasty figurine with a pose of wrestling was unearthed at a tomb in Tangjinxiang county in the suburb of Xi'an city. The figurine, a strong figure, half naked, bare feet, wearing a triangle pants, is poised to attack.