Festival to highlight composer's unique sound
By Chen Nan | China Daily | Updated: 2021-10-08 07:48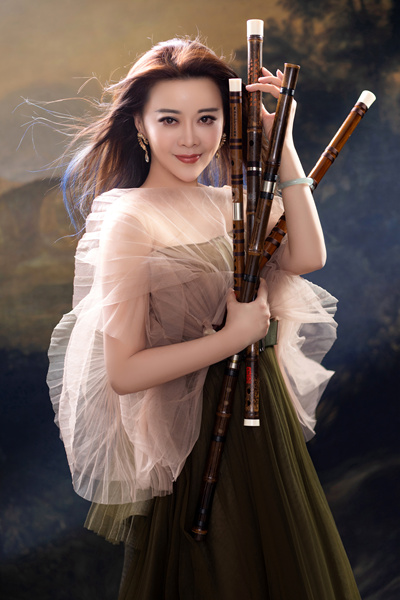 Born in Chongqing city, Guo started to learn the violin at the age of 12.At 16, Guo started working at the Chongqing Song and Dance Ensemble. He taught himself to compose and in 1978, he was admitted to the composition department of the Beijing-based Central Conservatory of Music in the first year when the country resumed the national entrance examination for college students after the "cultural revolution" (1966-76). Guo and his classmates, including Tan Dun, Chen Qigang, Zhou Long, Qu Xiaosong and Liu Suola, became the first generation of Chinese composers to be recognized by Western audiences.
"I've gained lots of experience as a composer, which is like a double-edged sword. It could be very helpful when I create a new piece and at the same time, it could hinder creativity. It's important to be open to fresh sounds and ideas. I've always kept that in mind," says Guo.
In 1994, Guo's first opera, Wolf Cub Village, premiered in Amsterdam and received wide acclaim throughout Europe. The Chinese-language chamber opera in four scenes is based on Chinese writer Lu Xun's A Madman's Diary. Later, he has composed operas, including Night Banquet, Poet Li Bai and Hua Mulan.
In 2003, two of Guo's operas: Wolf Cub Village and Night Banquet, were staged at the 6th Beijing Music Festival.
The composer says he is an old friend of the Beijing Music Festival. During the past 18 years, 16 music pieces by Guo have been staged during the festival since 2003, including six of Guo's operas.
In 1998, conductor Yu Long founded the Beijing Music Festival and was its artistic director from 1998 to 2018. Featuring operas, symphonic concerts, recitals and chamber music concerts, the annual event has served as a platform for cultural exchange and for showcasing Chinese musicians.
This year, Chinese composers and their works will be highlighted. Besides Guo's music, works by Tan Dun, Chen Qigang and Ding Shande (1911-95) will be performed during the festival.