Pro-independence provocations of DPP pose greatest threat to cross-Straits peace: China Daily editorial
chinadaily.com.cn | Updated: 2021-10-10 18:50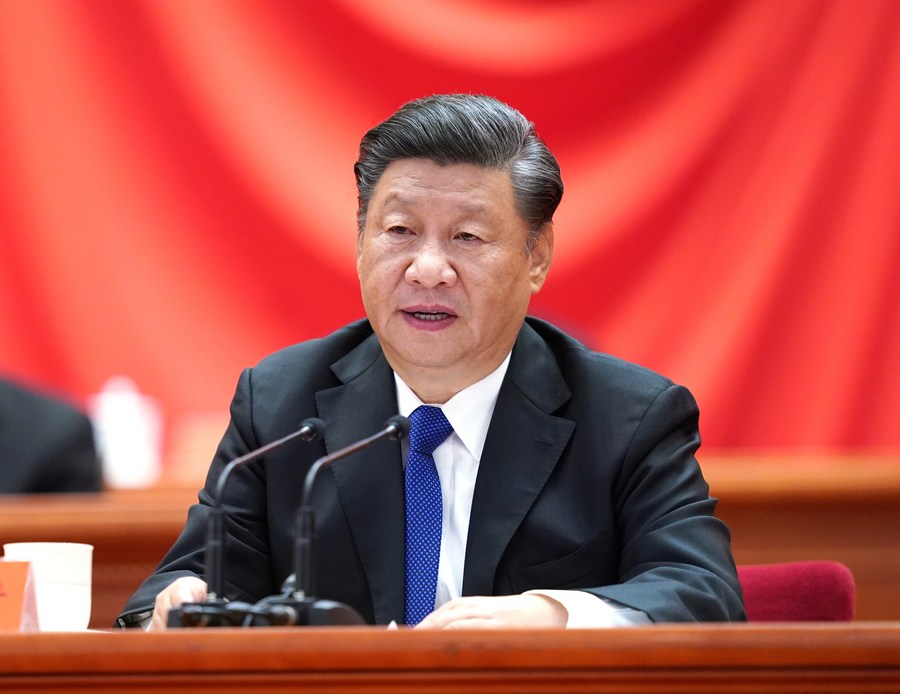 In a speech he delivered on Saturday to mark the 110th anniversary of the 1911 Revolution, President Xi Jinping said that secession aimed at "Taiwan independence" is the greatest obstacle to national reunification and a great danger to national rejuvenation.
This explains why any remarks or moves suggesting the separation of Taiwan as an "independent state" by secessionists on the island must be strongly opposed by all the Chinese from the Chinese mainland and the island.
What is funny and ludicrous about the island's leaders, representing the Democratic Progressive Party, is the fact that they spoke ill of the mainland's conference to remember the 1911 Revolution.
It is the Communist Party of China that has remained true to Dr Sun Yat-sen's wishes and worked continuously with the support of the Chinese people to realize and build on his great aspirations. It is the CPC that has led the Chinese people to realize national independence and the liberation of the people.
It is the CPC that has led the Chinese people to achieve great success in socialist revolution and construction. It has led the Chinese people in emancipating their minds and forging ahead to secure great success in reform and opening-up.
What the CPC and the Chinese people have achieved on the mainland has been endorsed by the entire world.
The realization of the country's reunification was the hope of Dr Sun Yat-sen. He once said that if China can be unified, all Chinese will enjoy a happy life, and if it cannot, all will suffer.
What the DPP is doing in seeking the separation of Taiwan from its motherland is against the wishes of Dr Sun Yat-sen.
With the Chinese mainland becoming increasingly prosperous and increasing its strengths in all respects, it requires no explanation to say that the future of Taiwan and the well-being of its people lie in its reunification with the mainland and national rejuvenation.
Taiwan, as an inseparable part of the country, must be reunited with the mainland.
In collaboration with foreign forces, what the DPP secessionists are doing betrays the interests of the Chinese nation and does harm to the well-being of compatriots on the island.
What they have been doing is the root cause of the cross-Straits tensions. Their continuous attempts to establish an "independent identity" for the island pose the greatest threat to peace and stability across the Straits and the entire region. What they have been doing has nothing to do with democracy and freedom, which are nothing but rhetorical terms they use to cloak their ulterior motive.
They are in no position to talk about the 1911 Revolution and it is shameful for them to speak ill of the mainland's conference to remember the great revolution.