FDI shows strong Jan-Sept increase
By ZHANG YUE and LIU ZHIHUA | China Daily | Updated: 2021-10-21 09:08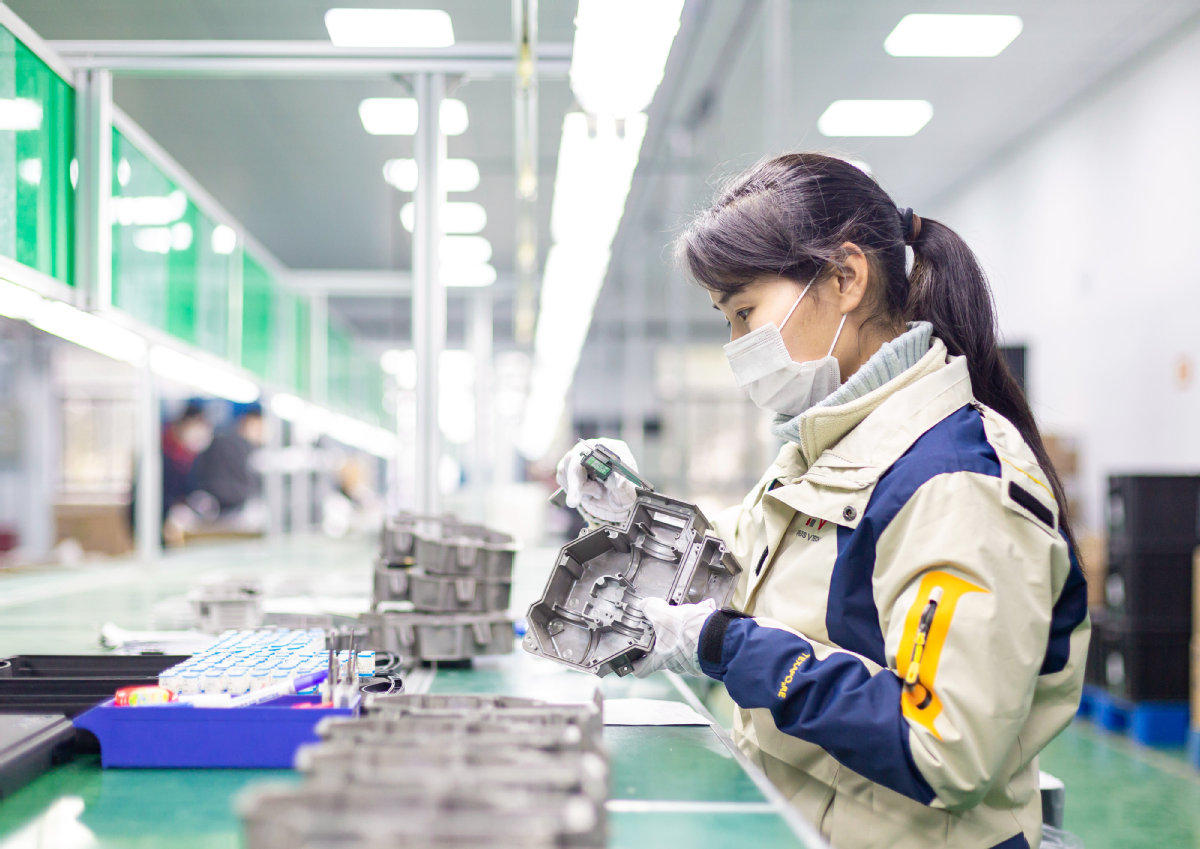 A steady growth of foreign direct investment in the Chinese mainland in actual use during the first nine months demonstrates an improvement in the country's business climate and that global investors have become increasingly interested in investing in China's services sector, experts said.
The Ministry of Commerce said foreign direct investment in the Chinese mainland, in actual use, rose 19.6 percent year-on-year during the January-September period.
From a sectoral perspective, the services sector's FDI increased 22.5 percent, while high-tech industries saw FDI jump 29.1 percent, the ministry said.
FDI in the high-tech services sector grew 33.4 percent, while such investment in high-tech manufacturing was 15.2 percent higher.
"The 19.6 percent growth in actual-use FDI is satisfying overall and demonstrates that China's business environment remains attractive to global investors amid COVID-19's impact," said Bai Ming, a researcher at the Chinese Academy of International Trade and Economic Cooperation.
The 22.5 percent growth of FDI in the services sector, faster than overall FDI growth, shows that China's services sector is becoming increasingly attractive to foreign businesses, Bai said.
Zhou Mi, a senior researcher at the Chinese Academy of International Trade and Economic Cooperation in Beijing, said the robust growth of actual use FDI in high-tech signifies global investors' strong interest and high expectations for China's high added-value industries. He added that China's efforts have continued to intensify on policy fronts regarding attracting foreign investments.
"Efforts at boosting consumption and making the business climate more enabling are continuing this year, giving the market more stability, and this will add to the attractiveness of the China market for global investors," Zhou said, adding that he remains optimistic about FDI growth for the fourth quarter and for the whole year.
Mike McMullen, president and CEO of US-based Agilent Technologies, a global player in life sciences, diagnostics and applied chemical markets, said the Chinese market is key to its growth opportunities and it will invest more in the future.
"We support further regional development and industry upgrades in China that are the focus of additional investment plans. These are long-term drivers of Agilent's business growth," he said, adding that the company has been investing in China from service, manufacturing to R&D capability.