Tutoring firms turn to adult education amid academic burden cut
By ZHAO XINYING | CHINA DAILY | Updated: 2021-10-25 07:08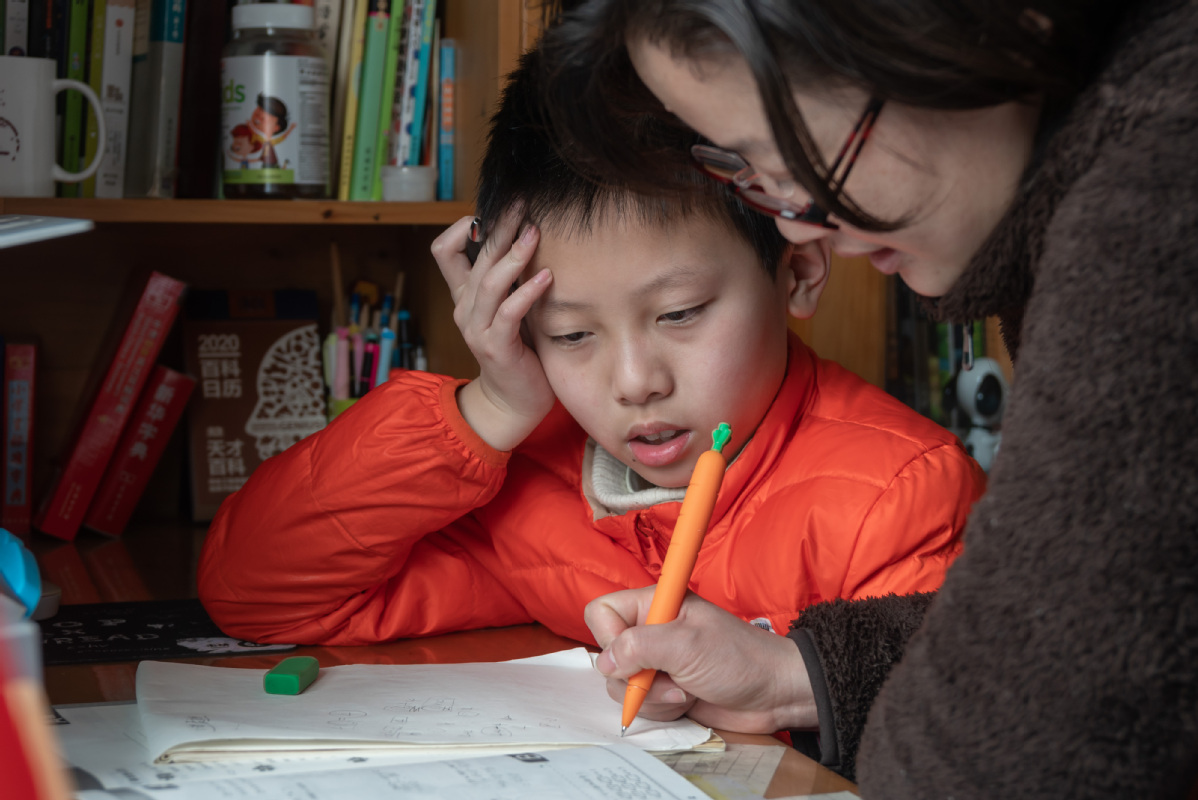 At a job fair hosted in mid-October in Chongqing especially for former staff members of after-school tutoring institutions, as well as for those still working at such institutions but considering other opportunities, Shen Lingyi focused on looking for new opportunities at institutions offering adult education.
The 27-year-old has worked as an English tutor for primary school students at an institution in Chongqing since graduating from college in 2016. However, a policy issued by the central authorities in July led her to think about changing paths.
Three months ago, the Communist Party of China Central Committee and the State Council, China's Cabinet, jointly released a document stipulating that online and offline after-school tutoring for primary school and junior middle school students should be better regulated to effectively ease the burden on students of excessive homework and off-campus tutoring.
The document has had a great impact on the off-campus tutoring sector, which has been prosperous for many years.
Liu Lin, president of the Chinese Association for Non-Government Education, told Southern Metropolis Daily that courses offered by after-school tutoring institutions dropped 20 percent during the summer vacation, compared with the same period in previous years.
"The drop will continue, and it is estimated that about two-thirds of such institutions, including some renowned and established ones, will finally exit the sector," Liu said.
Having witnessed the heavy burden on young students, Shen said she understood and supported the central authorities' decision to ease children's burden at as well as outside school, although such a policy would bring great changes to institutions, including the one she had worked for, as well as to her personal career.
"I still have confidence that I'll soon land a new job in the wider education sector, which values the accumulation of teaching experience and the ability to get along with students," she said, adding that several employers of adult education institutions have shown strong interest in her.
The job fair, organized by local human resource authorities, provided more than 1,200 posts to be filled by at least 3,500 people.
Apart from help from local governments, K-12 after-school tutoring institutions in China and their employees are also making their own painstaking efforts to undergo transformation, with some institutions and former tutors willing to get involved in other niche sectors of education.
For example, New Oriental Education and Technology Group, a former giant in the after-school tutoring industry, is planning to develop businesses involving day care centers for preschool, primary and middle school students, education consulting services, physical education, and fine arts and music education.
Wang Junjie, a professor of administrative management at China University of Labor Relations, said such institutions and their employees are facing multiple choices. Some are attempting to transfer into adult education, which is part of the lifelong learning sector, as well as the training sector that boosts the all-around development of students apart from academic performance.
Others are applying to work at public schools or reevaluating their career interests and looking for new opportunities in other sectors.
With an increasing number of people accepting the idea of lifelong learning, having courses to gain new skills or taking exams to obtain certificates have been especially popular among working adults.
A report released in January by iResearch, a market consultancy based in Beijing, said that the market size of online lifelong education in China reached 66.8 billion yuan ($10.5 billion) by the end of last year-year-on-year growth of 50 percent.
Seeing the great market potential, some big K-12 tutoring brands have begun to seek new development in this rising sector.
Tomorrow Advancing Life Education Group has announced the launch of Light Boat, a sub-brand that provides Graduate Entrance Exam tutoring services, foreign language training and consulting on studying abroad.
New Oriental also intends to get involved in adult education by expanding its training and tutoring services on sections including studying abroad, College English Test Band 4 and Band 6, the graduate entrance exam.
"As many owners of such institutions are more like entrepreneurs rather than educators, they usually have strong minds and great abilities to adapt to new environments. These virtues will help them face changes and new starts," said Liu at the Chinese Association for Non-Government Education.
Wu Tong, a former teacher at an after-school tutoring institution in Beijing, said he has been hunting for new jobs since regulations on the management of institutions were implemented.
"My work and income have decreased greatly since the policies were issued, making it a must to seek a new job," said the 28-year-old, who has worked at the institution as a high school physics tutor for five years.
Wu has sent out dozens of resumes to potential employers over the past month and has heard back from some, including private schools, media outlets and internet companies.
"As someone who has worked as a tutor since graduation, I enjoy staying with students. So becoming a teacher at a private school sounds like a smooth transition. But I haven't made up my mind, as I'm also curious about other new opportunities," he said.