Welcome to the jungle
By Xu Fan | China Daily | Updated: 2021-11-16 08:11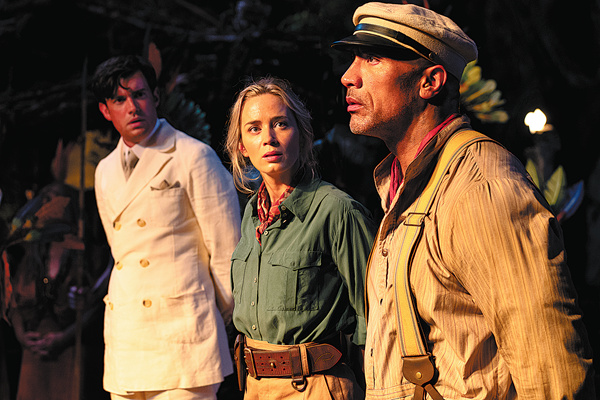 Launched with the opening of Disneyland Resort in California in 1955, the attraction is a ride, in which a wisecracking skipper takes visitors on a guided boat tour along a perilous waterway that evokes Asian, African and South American themes.
"The ride is very nostalgic and quaint. It's almost the one that people go on to put their feet up and experience something old-fashioned and sweet, but the movie is more sweeping, epic and adventurous," Blunt says.
After portraying a fearless mother in the sci-fi horror franchise A Quiet Place, Blunt's new character in Jungle Cruise is also "brave and independent".
Set at the height of World War I in 1917, the new film stars Blunt as Lily Houghton-a determined scientist who travels from London to the lush Amazon rainforests to look for a fabled tree that possesses healing abilities.