Fishing for a prosperous catch
By Yang Feiyue | China Daily | Updated: 2021-11-23 08:35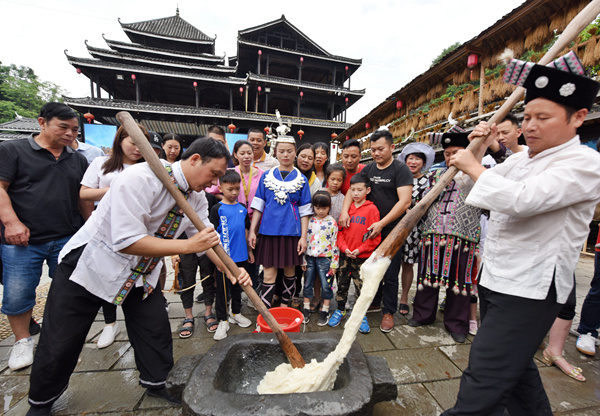 In Chinese, the word surplus and fish are pronounced the same.
"It's a good way to celebrate our gains," Shi says.
Sanjiang county is home to the ethnic Dong people, accounting for 57 percent of the local population. Locals have relied on paddies and fishing for a living since ancient times.
The fertile land, rich water resources and pleasant climate make things ideal for the agricultural development.
The symbiosis of the two brings the benefits as the fish eat pests and microorganisms that are bad for the rice, while producing fertilizer for the crop, according to the local authority.
The county was named a demonstration zone for standardized fish culture in paddy fields earlier this year. The authority has come up with standards for all links in the fish culture chain.
The standards have helped increase production of paddy rice and fish, improving their popularity among consumers, says Hou Menglin, director of the Sanjiang market supervision bureau.
The method has enabled locals to produce premium, high-quality rice and fish, both of which have helped to draw visitors from the city.
They can go fishing and grill their catch, while taking in the distinctive rural and ethnic culture as they enjoy the unrivaled hospitality of Sanjiang.
The Chengyang Bazhai scenic area in Sanjiang comprises eight villages with more than 10,000 Dong residents and features a rich ethnic culture.