Young tech influencers know the sky's the limit
By Wang Qian | China Daily | Updated: 2021-11-24 07:55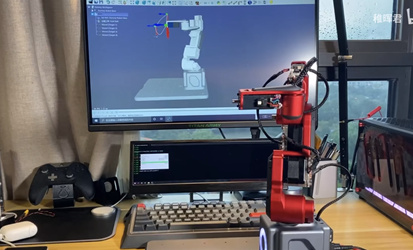 After hearing that Apple canceled its AirPower wireless charging mat in 2019, uploader He Shijie, known online as Hetongxue, was inspired and invented his own wireless charging desk, which can simultaneously fill the batteries of three devices. The 22-year-old graduate from the Beijing University of Posts and Telecommunications posted a 7-minute video in October, which has been viewed more than 17 million times.
As if these feats were not astonishing enough, the self-built model rocket launch of another uploader, Liu Shang, may actually push the boundaries to a new horizon.
The aerospace engineering sophomore's 10-minute video, posted last month, shows how Liu, under the username LShang001, built a 4.5-kilogram, 1.1-meter-tall rocket. In the conclusion of the video, viewers see it take off to a height of 300 meters, before deploying a parachute and gently touching back down.
Many internet users comment that such uploaders prove what Liang Qichao (1873-1929), a Chinese scholar, political visionary and reformist, wrote in his essay Shaonian Zhongguo Shuo (On the Young China) in 1900-"Today's responsibility lies with the youth. If the youth are wise, the country will be wise. ... If the youth are strong, the country will be strong."
China Daily interviewed Lin and Liu to get the behind-the-scenes stories, which they both fervently hope will inspire more young people with the imagination and passion to create.