Raising glasses
By ALEXIS HOOI and ZHAO RUIXUE in Yantai, Shandong | China Daily Global | Updated: 2021-11-24 09:42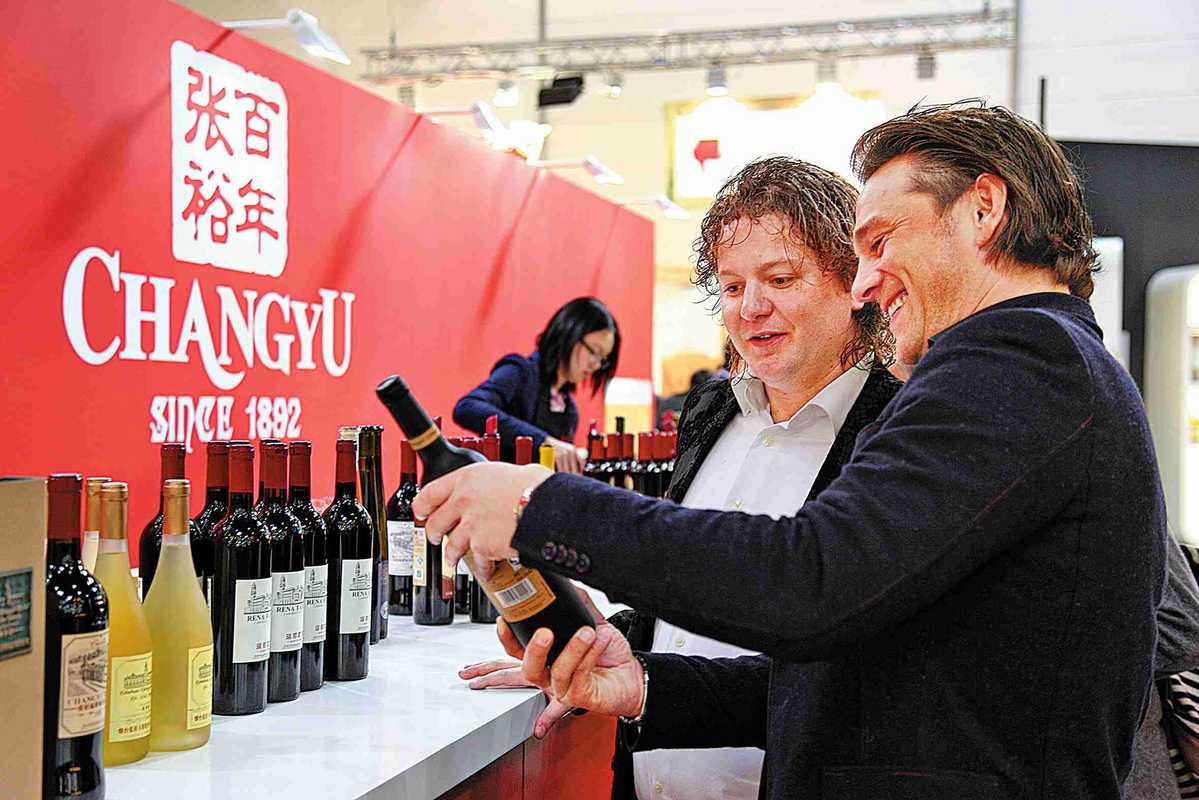 Ningxia has 211 wineries with a combined area of more than 36,600 hectares for grape cultivation. The region produces 130 million bottles of wine annually. In 2020, Ningxia wine exports were up by more than 46 percent year-on-year despite disruptions caused by the pandemic, according to the latest industry figures.
In addition to its three major vineyards and wineries in Yantai, Changyu has bases in Ningxia, Xinjiang Uygur autonomous region, Beijing, and Liaoning and Shaanxi provinces that cover more than 13,300 hectares.
The winemaker, one of Asia's largest, reported revenue of 3.4 billion yuan last year and has overseas interests in countries including Spain, Chile and Australia.
Changyu's award-winning Longyu label, which produces wine in the eastern foothills of Ningxia's Helan Mountain, is exported to 44 countries and regions, with nearly half of the sales to Europe, according to the company.
Changyu general manager Sun Jian said all these factors have helped put the company at the forefront of the global industry and allowed it to tap the potential of expanding markets and ride a wave of savvy young Chinese consumers.
"Our quality continues to improve and we must build on our local strengths. We certainly need to nurture our consumers and provide them with good choices, especially amid strong competition from imported wines," he said.
Whether it is new products, smaller packaging, mixed beverages or e-commerce platforms to meet market digitalization trends, business innovation will be integral in getting a bigger slice of what is still a very large pie, Sun said.
Changyu's chief engineer Li Jiming said Yantai's competitiveness is backed by a winning combination of geographical and geological conditions, suitable grape varieties, proven technical expertise and choice of varietals that cater to Chinese palates.
Chinese wines are also receiving wider recognition from European consumers, said Li, who is a member of several international wine evaluation panels, including the International Organization of Vine and Wine. "Given wine's history, production and market in Europe, that's certainly not easy," he said.