Universal modernity
By Zhang Kun | China Daily | Updated: 2021-11-26 09:29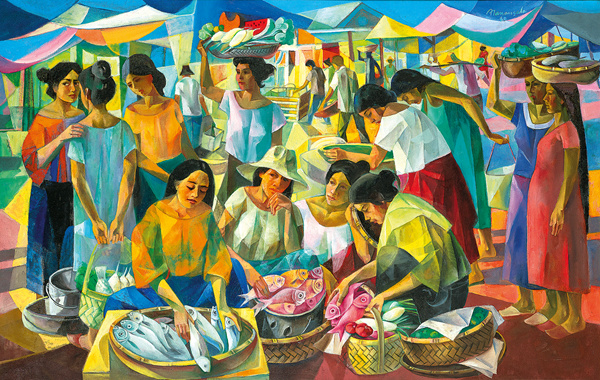 Powerlong Museum is showing works of well-known Chinese and international artists, Zhang Kun reports in Shanghai.
From modern Chinese masters Qi Baishi and Huang Binhong to contemporary international artists Yayoi Kusama and Kaws, an ongoing exhibition at Powerlong Museum in Shanghai is seeking to delineate the historical trajectory of China's participation in the process of global modernization.
The Pulse of Modernity, which began on Nov 19 and will run through May 18, is the largest exhibition the private museum has held since its opening in 2017.
Zhang Zikang, curator of the exhibition, who is also the director of the Central Academy of Fine Arts Museum in Beijing, selected more than 150 artworks from Powerlong's collection for the exhibition.
Xu Jiankang, founder and chairman of the Powerlong Group, started out collecting mainly Chinese ink paintings and calligraphy works, and named the museum's collection after his father, Xu Shucang, from whom he inherited a love for art and culture.