Huawei executive stresses use tech in climate fight
By Ma Si | chinadaily.com.cn | Updated: 2021-12-03 16:17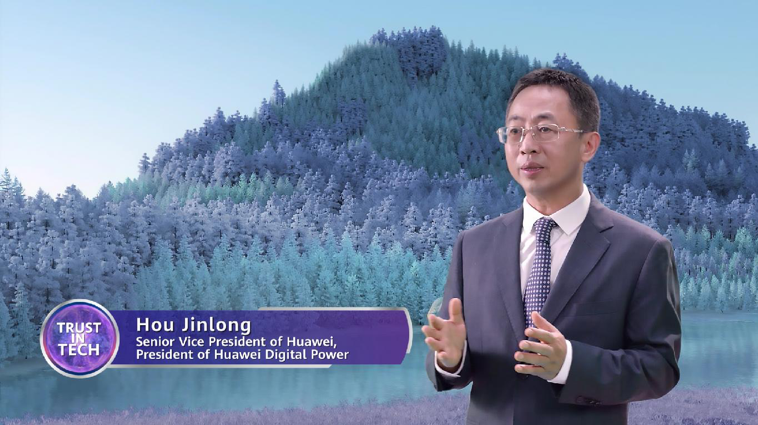 As the global trend of sustainability and low-carbon development sinks its roots deeper, an expert from Huawei Technologies Co called for more collaboration to leverage technologies in efforts to address common challenges like climate change.
Hou Jinlong, senior vice-president of Chinese telecom company Huawei, said: "Over the next 30 to 40 years, we will continue to see intelligence and low-carbon gain traction. Going intelligent requires digital technologies, while decreasing our carbon footprint requires power electronics technologies. As these trends progress, the global energy industry will change from resource-dependent to technology-driven."
Hou, who is also the president of Huawei Digital Power, a unit of the parent Huawei, made the comments at the group's Trust In Tech Summit, which was held online on Thursday.
"By pursuing innovations in clean power generation, energy digitalization, transportation electrification, green information and communications technology infrastructure, and integrated smart energy, we are working with global customers and partners to build low-carbon homes, factories, campuses, villages, and cities. This will support the shift from a low-carbon world to a net-zero world."
As of Sept 30, Huawei Digital Power has helped customers generate 443.5 billion kilowatt-hours of green power and save 13.6 billion kWh of electricity. This is equivalent of reducing carbon emissions by 210 million tons and planting 290 million trees.
Pascal Lamy, former director-general of the World Trade Organization, said at the summit that "we need to mitigate de-globalization, in order to avoid making this world a worse place."