Putin inaugurates subway line
By REN QI in Moscow | CHINA DAILY | Updated: 2021-12-08 07:20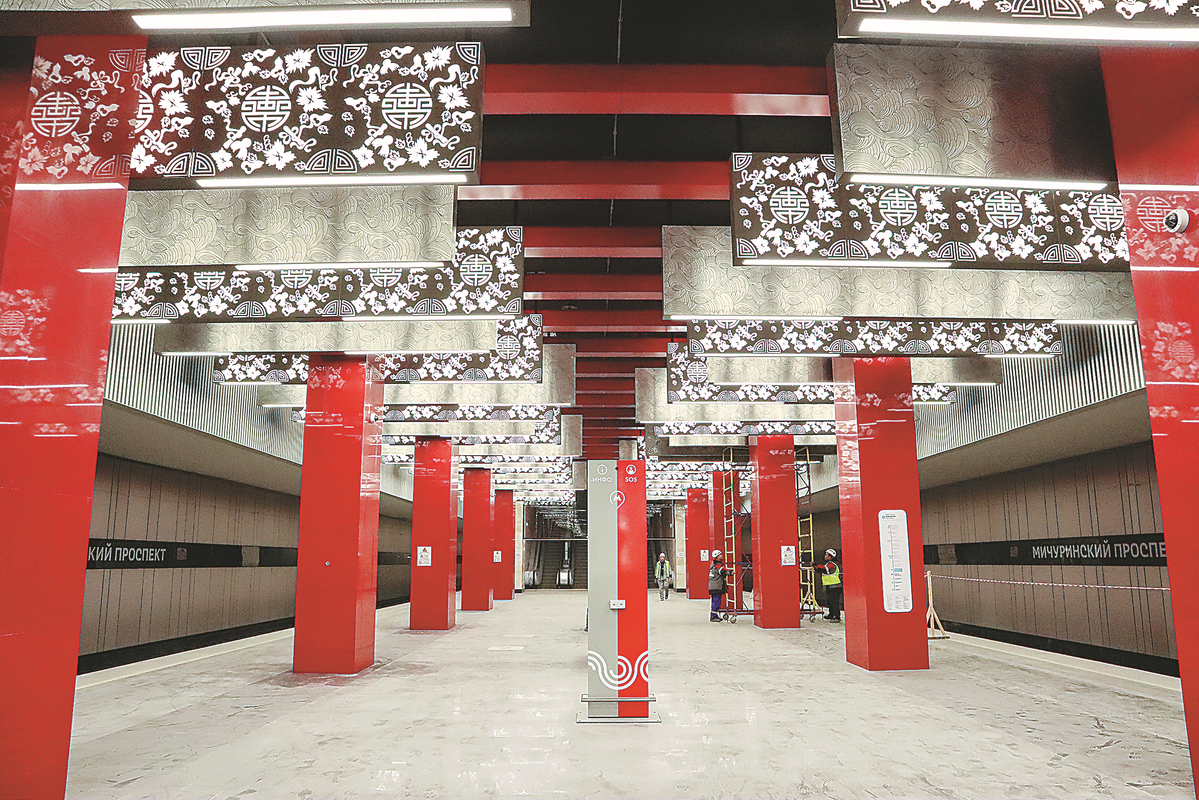 The newly built subway line in Moscow will provide convenience to the lives of millions of residents in the Russian capital, Russian President Vladimir Putin said on Tuesday.
Putin made the remarks when participating by video link in the inauguration ceremony of the new Great Ring Line of the Moscow Metro on Tuesday.
The new line, with a total length of more than 20 kilometers, has 31 stations. Six stations of the line's first section were opened in December 2018, and the southwestern section with 10 subway stations, three of which were constructed by China Railway Construction Corp, was scheduled to open to the public by the end of this year.
Putin hailed the hard work and high quality of the subway line's builders when speaking with Moscow Mayor Sergey Sobyanin and representatives of construction companies.
CRCC won the bid to build a section of the Great Ring Line thanks to its vast experience and advanced technology, said Maxim Liksutov, Moscow deputy mayor in charge of transportation infrastructure development.
According to Liksutov, the Russian capital attaches great significance to expanding and upgrading its subway system, as the metropolis faces serious traffic congestion.
"We are very pleased that Chinese companies have come to our market and are working here to build important transportation infrastructure for Muscovites," he said.
The three stations built by CRCC-Michurinsky Prospekt, Prospekt Vernadskogo and Aminevskaya-were also the first European subway project designed by a Chinese company.
In tribute to the Chinese builders and friendship between China and Russia, Chinese-style designs have been adopted for the platform at the Michurinsky Prospekt station, including cloud-shaped lamps, red pillars and a suspended ceiling.
The lamps are decorated with auspicious clouds, while the suspended ceiling is in the form of a Chinese checkerboard. The design won acclaim from local governments and design management agencies.