Constructing a tourism culture
By Yang Feiyue | China Daily | Updated: 2021-12-14 08:05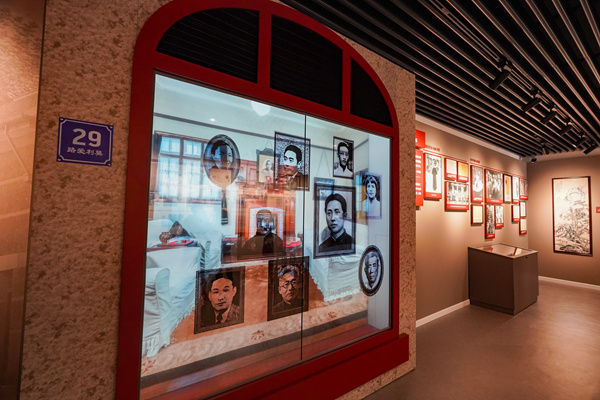 Nighttime musical carnivals were held at several Happy Valley theme parks in cities such as Jiangxi province's Nanchang and Guangdong province's Shenzhen. Art festivals that displayed Chinese culture and innovative contemporary art were also staged.
"Against the background of the new development pattern, as a State-owned enterprise mainly engaged in the cultural and tourism industry, OCT Group will promote the overall upgrading of this cultural tourism festival, and create more activities and new experiences to meet the public need for high-quality tourism products with a spirit of craftsmanship," says Liu Fengxi, general manager of OCT Group.
Beijing's tourism plan for 2021-25 has already been formulated. Priority will be given to technical reforms and innovation to boost cultural and tourism infrastructure, enhance consumption and advance new business models, Beijing Municipal Bureau of Culture and Tourism deputy director Wang Yue says.
The goal is to comprehensively upgrade the capital's tourism quality and raise its profile to make it a first-class tourism city internationally, Wang says.
The capital's Tongzhou district is set to develop compelling tours and introduce more quality projects to boost its culture and tourism, according to Zhao Lei, the head of the district.
The district will take over the overspill effect from the Beijing Universal Resort and introduce more distinctive Chinese cultural elements to spice up the visitor experience, including the Grand Canal scenic spot and towns offering local art and special performances, Zhao adds.
The goal is to upgrade Tongzhou into a national model for culture and tourism business integration, as well as a modern place for international tourism consumption, Zhao said at the 2021 Beijing's Sub-Center Cultural Tourism Industry Summit in September.
Investment of 800 billion yuan ($124 billion) will go into the development of Tongzhou over the course of the 2021-25 period, which will undoubtedly offer extensive business applications and opportunities, experts say.
"We'd like to attract more culture and tourism companies to settle in the area and assist in its high-quality development," says Zhao Jun, director of the district's Cultural Tourism Zone, which sits in the southwest of Tongzhou and covers an area of just over 12 square kilometers.
International art performances, exhibitions and sporting goods expos and fairs will be encouraged, as well as cooperation with top culture and tourism industry players from both home and abroad, Zhao Jun says.
People pay more attention to consumption expenditure for culture and tourism when a society becomes better off, according to a tourism economic operation analysis and development forecast report issued by the China Tourism Academy this year.
In the first half of 2021, the number of domestic tourists in China reached 1.87 billion, rising by 100.8 percent year-on-year.
The gross revenue of domestic tourism hit 1.63 trillion yuan, up 157.9 percent from one year earlier.
China's Ministry of Culture and Tourism released its 14th five-year (2021-25) plan in June.
The plan sets out the major tasks of developing culture and tourism, including advancing social civility, establishing artistic creation systems, improving the protection, inheritance and utility of cultural heritage, and enhancing the modern tourism system.
Tourism products will be enriched and improved during the period, with new offerings to be expected, such as national cultural parks, red tourism routes and ice and snow tourism attractions, according to the ministry.
The plan also underlines the development of internet-powered tourism, promotion of smart management of tourist attractions and innovation of tourism-related public services.
"Efforts will be made to provide higher-quality and efficient public cultural services and greater accessibility and sustainability over the next five years," says Yan Xiaodong, an official with the ministry, at a news conference.
Xinhua contributed to the story.