New five-year plan for cold-chain logistics
By XU WEI | CHINA DAILY | Updated: 2021-12-22 09:40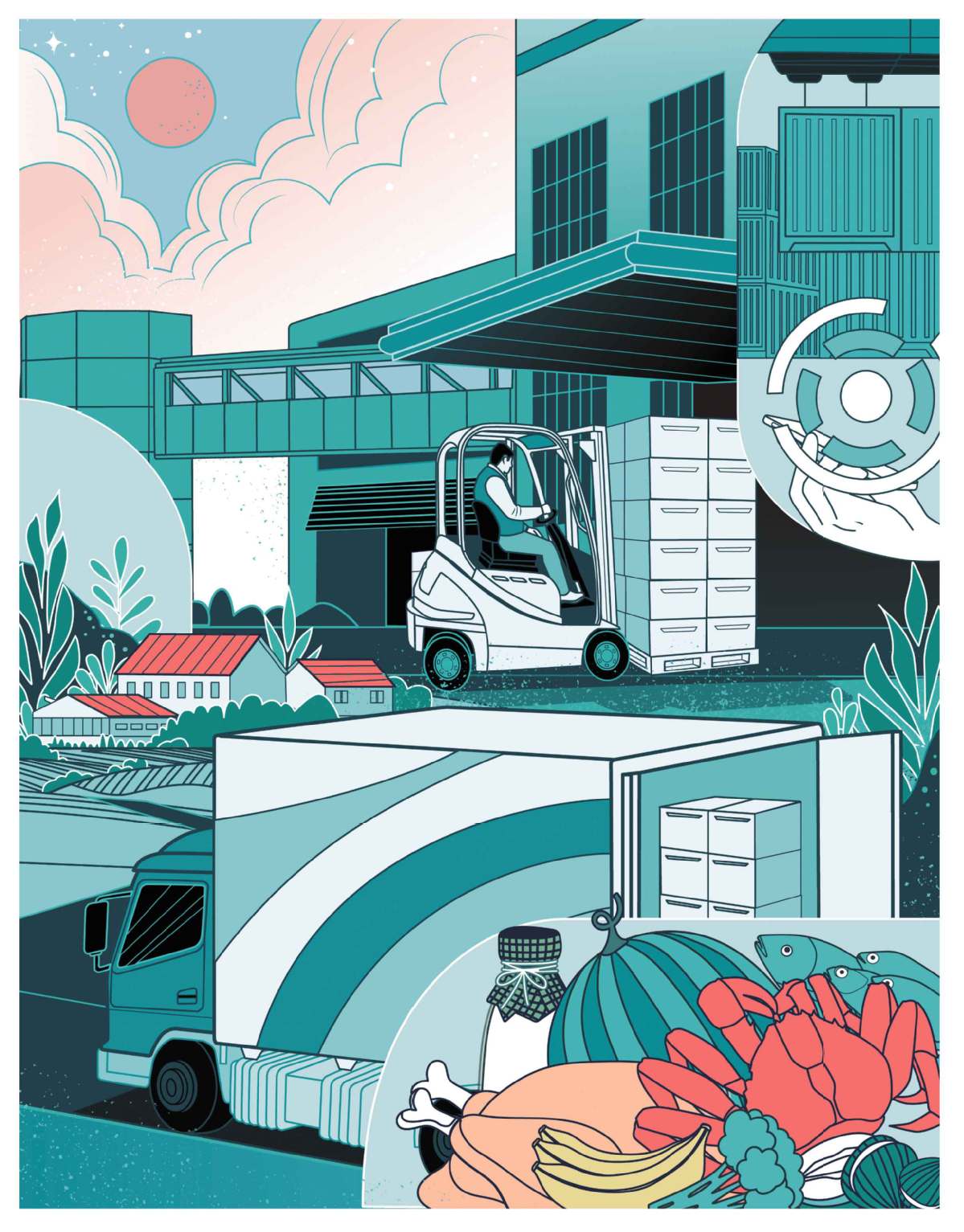 Authorities look to develop bases, corridors to boost delivery of frozen foods and drugs
China has rolled out its first five-year plan focused on shoring up the growth of cold-chain logistics, a move that will help meet surging public demand for quality agricultural produce, frozen foods and pharmaceuticals, officials and experts said.
The development plan, published by the General Office of the State Council on Dec 12, has put forward the target of building a cold-chain logistics network connecting production and sales areas, covering urban and rural regions and linking domestic and international markets by 2025.
The government will plan the construction of 100 national cold-chain logistics bases near areas known for major production, distribution and sales of agricultural produce, and strengthen weak links in facilities directly tied to farmers and consumers.
One focus is to bolster the national supply chains for pharmaceuticals and vaccines. The plan pledged to explore the development of ultralow temperature deliveries and set up a cold-chain logistics network that is wide-ranging, efficient, secure and inexpensive to establish and maintain.
China will build a network of cold-chain logistics corridors that link its main city clusters and major agricultural production areas and amplify the role of key logistics bases and distributions centers.
Zhang Jiangbo, deputy director-general of the economic and trade department at the National Development and Reform Commission, told a news briefing earlier this month that China's cold-chain network currently faces a host of challenges, including the lack of large-scale logistics hubs, and a national network that has yet to be established.
"The demand for fresh food has surged with the rise in living standards of urban and rural residents," he said. "The public not only aspires to eat better, but also to eat food that is safe and healthy. That is why cold-chain logistics has gained more and more attention."
He Mingke, a professor at Beijing Wuzi University, said less than 50 percent of China's main agricultural produce supply is now transported through cold chains.
"Without cold-chain support in production areas and along key lines of transport, the quality of frozen produce is severely affected, and shelf life is significantly shortened," he said, adding that the problem is worse if there are no cold storage facilities in sales areas.
He noted that the latest plan offers a host of solutions targeting inadequacies in existing cold-chain networks, including measures to upgrade facilities in production areas, improve transportation procedures and shore up markets.
According to the plan, China will develop specialized cold-chain logistics for meat, fruits, aquatic products, dairy products, frozen foods and pharmaceuticals.
Cui Zhongfu, secretary-general of the China Federation of Logistics and Purchasing, wrote in an article recently that the latest plan maps out a clear pathway for the high-quality growth of cold-chain logistics in the new era.
A major highlight of the document is that it gives priority to the development of logistics facilities and delivery systems in multiple categories, improving the level of whole-chain services and reducing waste during the distribution process, he added.
China's fresh food retail market is expected to hit 5.4 trillion yuan ($846.8 billion) this year, up 8 percent from 2020. Meanwhile, the market volume for cold-chain logistics reached 380 billion yuan last year, maintaining double-digit growth.
The green development of cold chains, a sector that consumes high levels of energy, is also key to national goals to hit peak carbon dioxide emissions before 2030 and attain carbon neutrality before 2060.
The document highlighted the need to tailor the sector's growth to tackling climate change, with measures to promote the use of green and energy-saving facilities and equipment, to minimize the use of packaging materials and promote their recycling, and to accelerate emission cuts and low-carbon transitioning.
An important focal point of the plan is to ensure the emergency supply of pharmaceuticals, including vaccines. The COVID-19 vaccines developed by Chinese pharmaceutical companies Sinopharm and Sinovac require an environment of 2 to 8 C during storage and transportation.
The plan called for efforts to bring together the logistics resources of pharmaceutical companies, including vaccine makers, integrate the demand for cold chains from disease control and prevention centers, hospitals, blood stations and pharmacies, and thus better cater to the demands of the sector.
Yang Fang, a senior researcher at the Institute of Digital Economy at the Zhongnan University of Economics and Law in Wuhan, Hubei province, said a green development philosophy is a major highlight of the new policy document, which seeks to promote the digital transformation of the sector and revolutionize its management and ways of governance.
The policy measures will help catalyze national initiatives to build a modern distribution system, carry out the rural vitalization strategy and boost domestic demand, she said.
The plan rolled out measures to hasten the digitalized, intelligent and green transformation of the cold-chain logistics sector, including steps to encourage businesses to renovate their facilities for energy conservation, and phase out the use of refrigerated trucks with high emissions.
The document also pledged to encourage leading logistics companies to play a greater role in global cold chains, offering them incentives to plan the development of facilities overseas near regions that are top producers of meat, fruits and aquatic products, and to engage in global cold-chain logistics operations via sea, rail and air.
To shore up capacity in cross-border cold chain transportation, the plan said the China-Europe freight trains will be upgraded as a key logistics corridor between the two continents, and the role of the new International Land-Sea Trade Corridor will be expanded to cover more international rail, shipping and road transport services.
Yang said the development of an international cold-chain logistics system is even more necessary with the development of the Belt and Road Initiative and the country's expanding free-trade agreement networks.
A cold-chain logistics system that matches China's growth in international trade and commerce and commitments to bolster imports will lift its foreign trade market and serve as a pillar in its ongoing efforts to foster a new development paradigm, she said.