Fake reports led to demise of Stand News
By Jo Lee | China Daily Global | Updated: 2022-01-11 09:24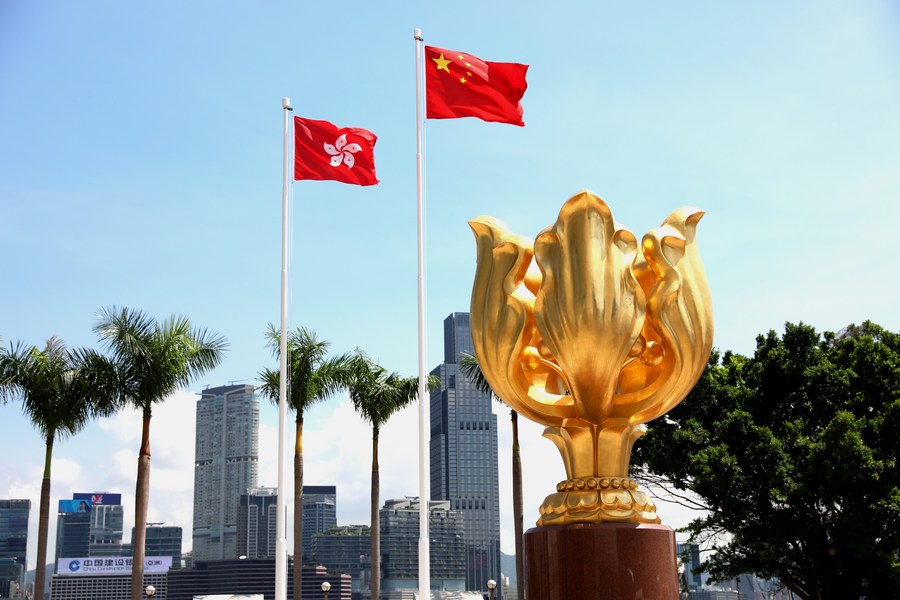 Some Western governments, news outlets and NGOs have been lining up to denounce police in the Hong Kong Special Administrative Region for the arrests of seven senior staff members of Stand News, though it's likely many of those critics have never even heard of the media outlet or read a word on its now defunct website.
The outlet itself announced its closure after the police froze HK$61 million ($7.8 million) worth of its assets. Among those arrested, Margaret Ng Ngoi-yee and Denise Ho Wan-sze have been granted bail.
Police have listed stories published by the group that amply show it was less a news group than a subversive organization.
According to the police, Stand News has been "inciting hatred against the Hong Kong government" in violation of a sedition law.
Some United States officials and news media have criticized the use of the colonial era law, happily oblivious of the fact that Washington has used an espionage law from World War I to charge Australian-born whistleblower and WikiLeaks founder Julian Assange and seek his extradition from Britain. Assange's real offense was to have exposed war crimes and corruption committed by the US government.
Of the many offending articles published by Stand News, the last straw was a fake news report criticizing a new "smart" detention center for asylum seekers, mostly from the Asian region. Stand News had been in the spotlight of the authorities for months. Sensing trouble, it had deleted all of its political commentary from its website in June.
In its final statement posted on its site, it claimed to be "safeguarding Hong Kong's core values of democracy, human rights, freedom, the rule of law and justice". If only that were true.
It was allegedly in the business of generating fake news and commentaries to incite people against their own society and government. Police are investigating possible ties to foreign agents. Fortunately, having revealed their true colors, some foreign governments led by Washington now have little leverage over Hong Kong and Beijing.
Not too long ago, the US would have had such leverage over Hong Kong, but, thankfully, not anymore, now that the National Security Law has effectively reduced the operations of foreign agents and neutralized their influence.
China has rightfully asserted its sovereignty against foreign operations under the guise of press freedom and free expression that were, in reality, blatant abuse against local authorities.
If Washington thinks it has any leverage left, it is sadly mistaken. Hong Kong's defense against foreign agents and local subversives is naturally portrayed as the crushing of press freedom. It's actually the crushing of fake news, encouraged and perhaps even funded by foreign sources.
After all, how did a small operation like Stand News manage to amass HK$61 million worth of assets, which naturally gives cause for a police probe?
Now Hong Kong is reasserting its real autonomy and control after being for far too long the playground of local subversives and foreign agents. These must be neutralized if the SAR is ever to enjoy peace, security, stability and prosperity.
The author is a veteran journalist who covered Hong Kong and Chinese mainland social and political issues.