China and Sri Lanka strengthen cooperation against virus
By WANG QINGYUN | CHINA DAILY | Updated: 2022-01-11 10:24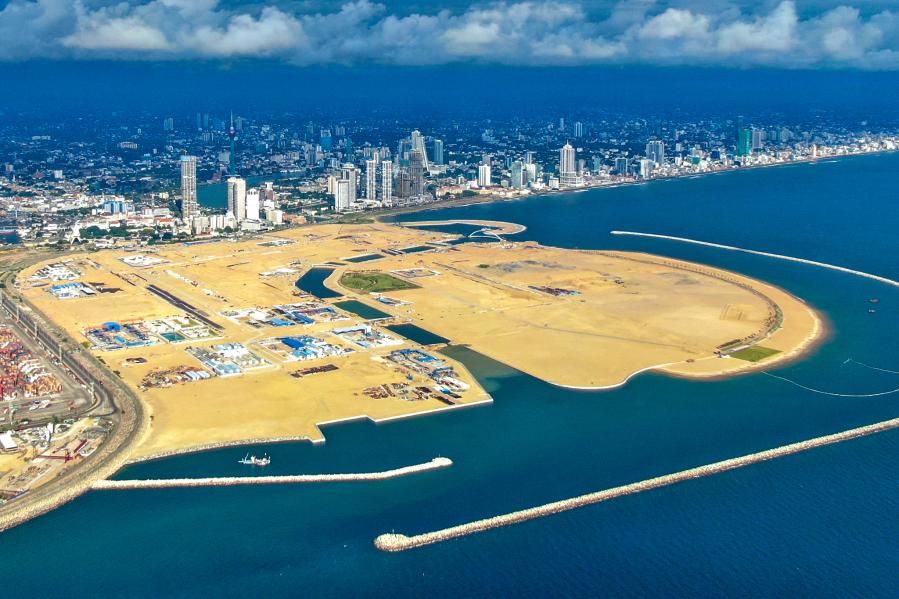 China is playing a constructive role in the world's response to COVID-19, State Councilor and Foreign Minister Wang Yi said, pointing out that one out of every two COVID-19 vaccines injected in the world is supplied by China.
Wang made the remark during his meeting with Sri Lankan President Gotabaya Rajapaksa in Colombo on Sunday.
China has provided as many as 2 billion doses of COVID-19 vaccines to more than 120 countries and international organizations.
China will continue to provide vaccines and medical supplies to Sri Lanka according to the latter's need, and hopes to start cooperation with Sri Lanka on COVID-19 specific drugs, Wang said.
This year marks the 65th anniversary of the establishment of diplomatic ties between the two countries as well as the 70th anniversary of their signing of the Rubber-Rice Pact.
China, which was in need of rubber, signed the pact with Sri Lanka, then Ceylon, in 1952, at a time when the latter saw the price of its rubber exports tumble and the price of rice surge.
According to the pact, China would trade its rice for Sri Lanka's rubber.
By signing the pact, the two countries started their friendly exchanges, showed their spirit of fighting hegemony and broke the Cold War isolation imposed by the West, Wang said.
He said China and Sri Lanka should give the projects of the Port City in Colombo and the Hambantota Port full play in driving bilateral cooperation, make use of the Regional Comprehensive Economic Partnership agreement and discuss reviving their negotiations over a bilateral free trade agreement.
Rajapaksa thanked China for helping Sri Lanka in times of need and supporting it in controlling COVID-19. He also expressed his appreciation for Chinese companies' contributions to Sri Lanka's economic and infrastructure development.
Sri Lanka hopes to strengthen bilateral cooperation in trade, finance, tourism and infrastructure, he added.
On Monday, Foreign Ministry spokesman Wang Wenbin said it is "completely false" to argue that bilateral cooperation projects are expensive and not profitable.
"China-Sri Lanka cooperation is mutually beneficial, and has been warmly welcomed by all sectors in Sri Lanka," he said, adding that China has always supported Sri Lanka's development and will continue to do so within its ability.
Sri Lanka was the last leg of the foreign minister's first overseas trip of the year. Starting on Jan 4, Wang Yi visited Eritrea, Kenya, Comoros and Maldives.
Wang Yi told Sri Lankan counterpart Gamini Lakshman Peiris that the island countries in the Indian Ocean that he visited during the trip share common needs and similar development goals, and have full potential for stronger win-win cooperation.
China suggests a forum for the development of island countries in the Indian Ocean be opened at an appropriate time, he said, adding that Sri Lanka can play an important role in that regard.